DIY Crafts for your Home
There's no better time to try your hand at something new, get inventive and create some wonderful pieces of art. Whether you're an arts and crafts novice or a painting pro, we've put together our favourite DIY crafts that all the family can get involved in.
The best part is displaying your DIY creations around your home! Use our custom frame designer to create the perfect frame as a final touch!
You can click through each of our photo boards to our Pinterest page for more inspiration.
Create your Own Prints
Framed prints are a huge interior design trend right now, and personally we love prints that have a particular meaning to a home! Why not save some money and have some fun by making your own?

Family Thumbprint Tree 
Perfect for those of you who aren't the most experienced with a paintbrush, because all you need is a pen, some paint and your fingertips! If you're not confident in drawing the tree trunk and branches (or just looking for a super quick and easy activity) you can always print off a template or find a pre-drawn version online. 
The great thing about this print is that the entire family can get involved! Frame your family tree to create a personalised print that will be cherished forever! 
Scrabble Tile Frame
Another one that's simple yet effective and looks even better framed! You can spell out a single word or intertwine words with each other to create a scrabble board effect. There are so many fantastic design ideas on Pinterest that involve inspirational quotes or creating patterns with family member's names, so you can make them really personal to you and have fun with it!
Why not take it a step further and use a patterned background, add extra touches like bows or gems or buttons for a more rustic look?


A New Art Technique
If realism isn't your thing, there's plenty of other techniques you can use to create a masterpiece you'll be proud to show off in your home!
String Pull Art
So simple yet so effective! This technique involves dipping pieces of string into different coloured paints, laying them across a canvas (which you will primarily coat with a thin layer of white paint) and pulling the strings in various directions to create stunning patterns. The best part about this form of art is that every member of the family can get involved, as there really is no right or wrong way to do it.
We absolutely love the fluted flower designs that can be created with this technique, and with the options to choose your own colour palette you can easily create a piece of art that compliments your homes aesthetic.

Acrylic Pouring
Fluid acrylic pouring is the epitome of messy fun, and is another great option for all the family. The technique involves thinning the paints with a mixing medium and then pouring them haphazardly onto the canvas. Then comes the fun part… mixing it all up! Move the paint around on the canvas by tipping it to and fro to encourage the paint to mix together and create a gorgeous galaxy of colours.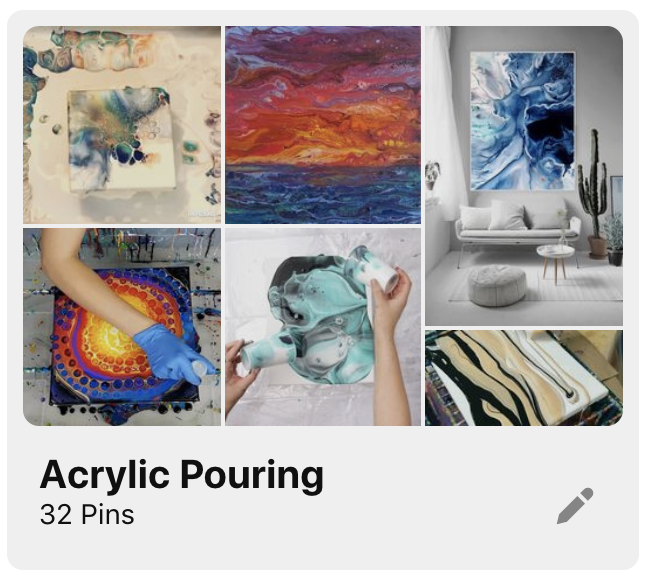 Macrame Wall Hanging
There are so many beautiful macrame wall hanging designs on Pinterest and equally as many step by step tutorials; some can be a little complex, so we suggest starting with a design that consists of more basic ties and knots.
Macrame wall hangings can be pricey, so it's definitely worth learning to create these wonderful art pieces yourself! As with everything home made, you can choose the coloured rope to fit your style and even incorporate beads or glitter rope in with the knots. Don't be afraid to think outside the box!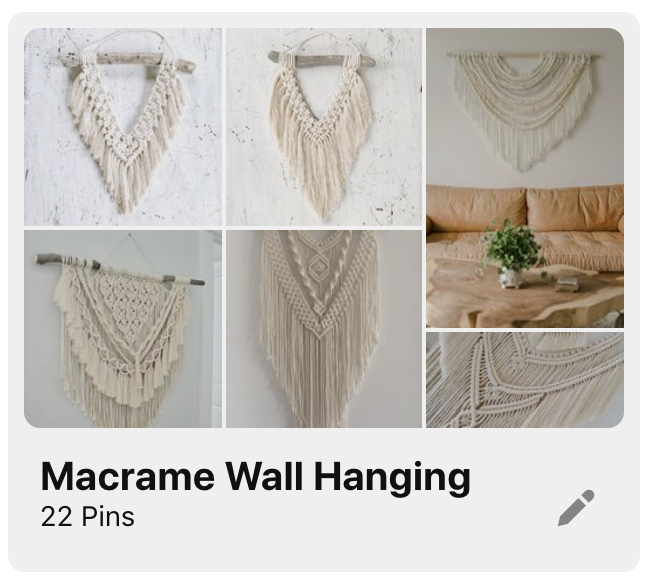 Multi Frame Design
If all this extra time has had you cleaning out that secret messy cupboard and finding old photographs you forgot existed, you may have found a few images you would love to frame in your home. Our multi frame designer is perfect for when you'd like to frame multiple photographs together or just can't choose!
We hope everyone is safely isolating at home and looking after themselves in these unprecedented times.
Take care,
The Picture Frames Express Team