Graduation and School Picture Framing
With Picture Frames Express, you can create the perfect picture frame to match your decor, whilst presenting and preserving the photo, art or certificate. Compliment the professional photographs this graduation season with a frame to suit the occasion!
A common feature across many families' homes at some point in life is the school photos, ranging from the first day at primary school to the degree celebration. These moments are a once in a lifetime for most people, and an opportunity parents shouldn't let up purchasing when the time of year comes around. Nan always wants one of the photos too! It's almost imperative, that for the money you pay for these photos, that you present and protect them to the highest quality!
Telling the story through framing
Throughout everyone's early years, the key stages of education life are usually photographed. From the first nursery photo to the final graduation ceremony photo 15 years later, there are multiple moments that are captured and should be cherished. We've compiled below a short timeline of photos that are definitely worth framing and keeping forever.
Framing their first painting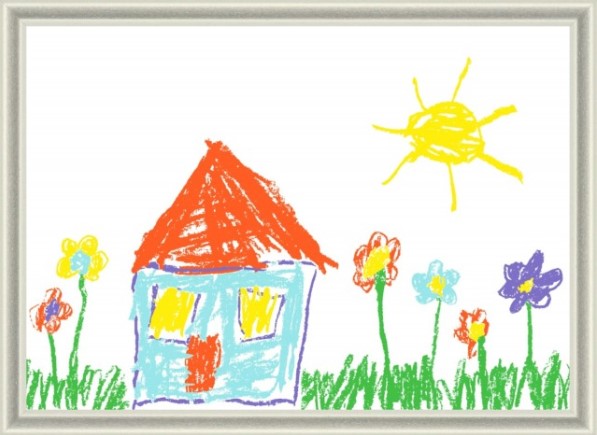 A36 12mm Graphite silver frame with an A4 Sized Children's drawing
First day of school and Primary School Photos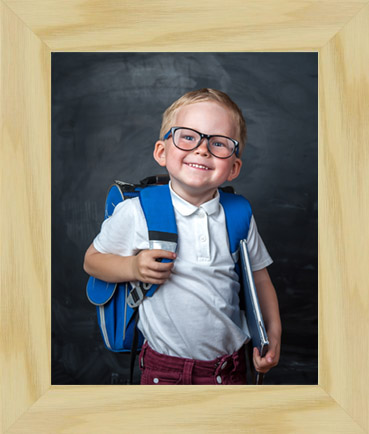 J4 – 45mm Flat ash with Standard 'Large 25cm x 20cm' School Photo Size with No Picture Mount
Results and Graduation Photos
R370 – 52mm Painted grain black with gold inside line – Certificate A4 Size with 7X5 Photo Insert with Double Mount Square
Multi-Frame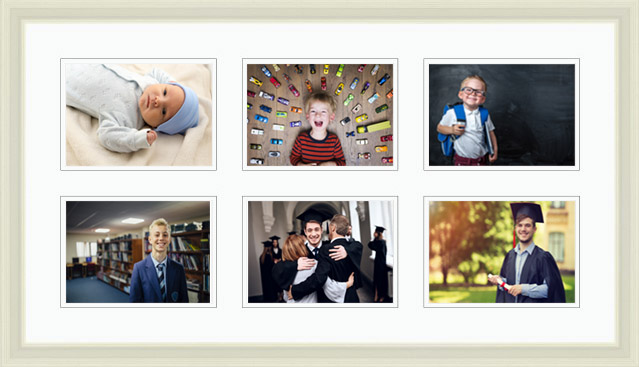 R107 30mm Painted grain reverse step matt white with Double Mount Square Iced White Ingres-3973
With the high standard images these days, the quality of the frames that comes with them haven't followed suit. Match this quality with a bespoke purpose made frames with a huge range of styles to choose from! Match your Primary School jumper's colour to the frame, or add a hint of business class with a sleek black frame to match the Sixth Form business attire. With a huge range of options, you can find the ideal style.
Try using our online designer today, where you can upload the photos you want to frame into the designer just like the ones above!