Summer Inspired Frames
The weather is a bit of a mashup outside, so why not bring the summer feel into your home by going bright and bold with picture frames. Here at Frames Express we bespoke manufacture a range of coloured frames in wonderful finishes including matte metallic and gloss; these frames are a great way to get a bit more fun and creative with your framing and what's more can be customised to the size frame you require. Read on for some of our favourites…
Lilac Frames
A light purple, lilac can be found during summer predominantly in the flowers. Representing youthfulness lilacs work great with greys in interiors for a relaxed look.
R648 – 20MM PAINTED GRAIN LILAC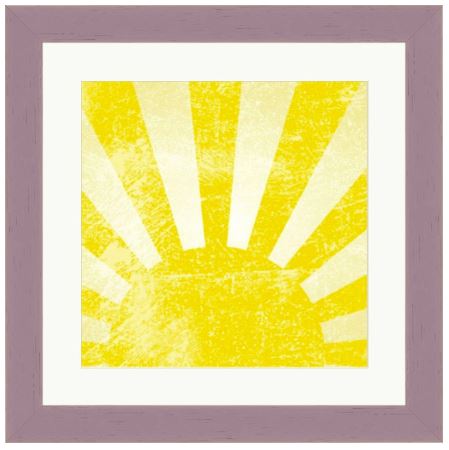 Yellow Frames
No summer look is complete without a burst of yellow. Team up a yellow frame in a white and blue based room for a sea side feel, particularly great for the bathroom!
R470 – 18MM FLAT GRAIN GRAFFITI YELLOW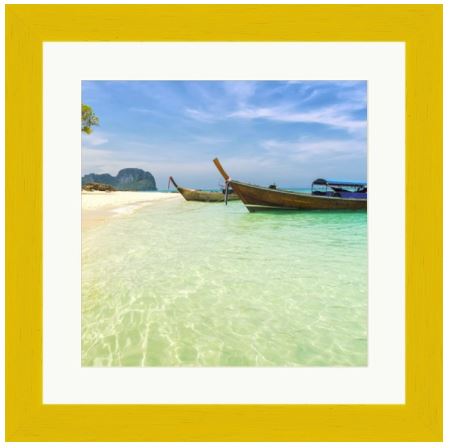 Green Frames
Get back to nature and a sense of serenity with earth green tones such as mint green. A subtle shade, mint or sage greens go great with neutral shades and also warm golds and mustards.
R667 – 18MM PAINTED MINT GREEN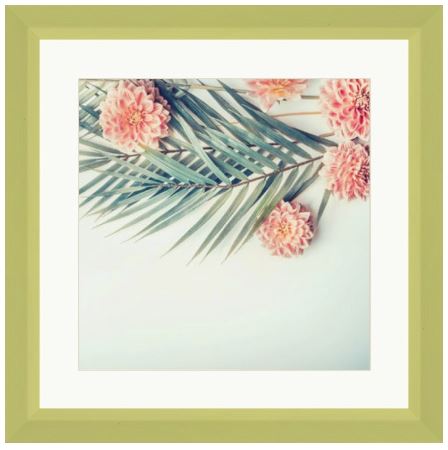 White Frames
Keep things fresh with a white picture frame, ideal for drawing the eyes into your work as the focal point. White frames work amazingly in monochromatic interior colour schemes keeping things clean cut and contemporary.
AL – P273 – 027 – 5MM FLAT MATT WHITE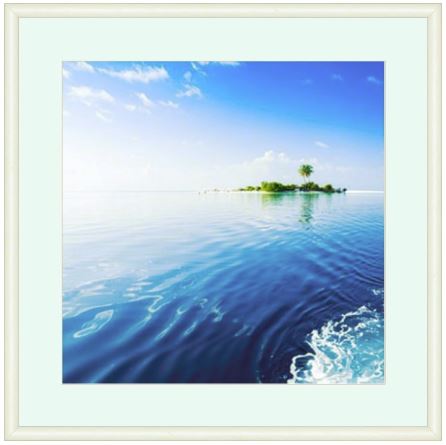 Blue Frames
A versatile colour, blues can vary from grey blues through to bright marine blue, but are all associated with calm. Team a blue frame up with a room of neutral colours such as whites and greys; not only does this promote a feeling of natural airiness but it can also be a great way to integrate seaside tones around your home.
A23 – 22MM MATT GRAIN BLUE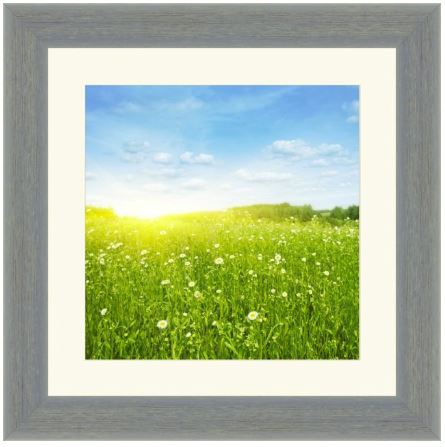 Orange Frames
The warmest of the summer colours, the vibrancy of oranges gives a feel of youth and confidence. Get the most out of orange frames and other feature pieces around your home by putting them in a monochromatic room where they can provide a bright burst of colour.
R216 – 22MM METALLIC ORANGE (RESIN)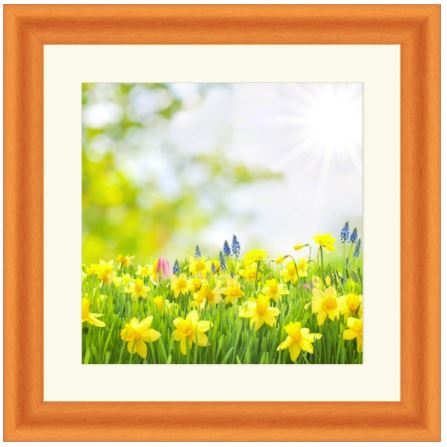 Ready to add some summer energy to your home? Browse our range of coloured frames.