Why Do I Need A Picture Mount?
Fish and chips, salt and pepper, cheese and wine – some things just go together. And here's another winning combination for you: picture mount and picture frame! 
With a picture mount, you can add an extra element of style to your frame. Not to mention a much-needed layer of protection. 
Read on to discover why they are so important. 
What Is A Picture Mount?
In simple terms, a picture mount refers to a special layer of material that surrounds your photo or picture. They can be made from cotton fibre, wood pulp, foam or paper. Your choice of material should be influenced by the value of your piece and how long you wish to preserve it. 
These days, many people favour acid-free mounts to ensure that what they select doesn't damage their picture. 
What Picture Mounts Do 
Picture mounts serve two purposes. The first of these is protection from the glass in the frame. Without a mount, the glass can stick to the picture. The lack of a barrier can also let dust and condensation into contact with the artwork. 
Secondly, mounts can be used to heighten the visual appeal of both a frame and its picture. Colour choice is important here for making the artwork stand out. Visit our product pages to choose from white core, black core and many other designs.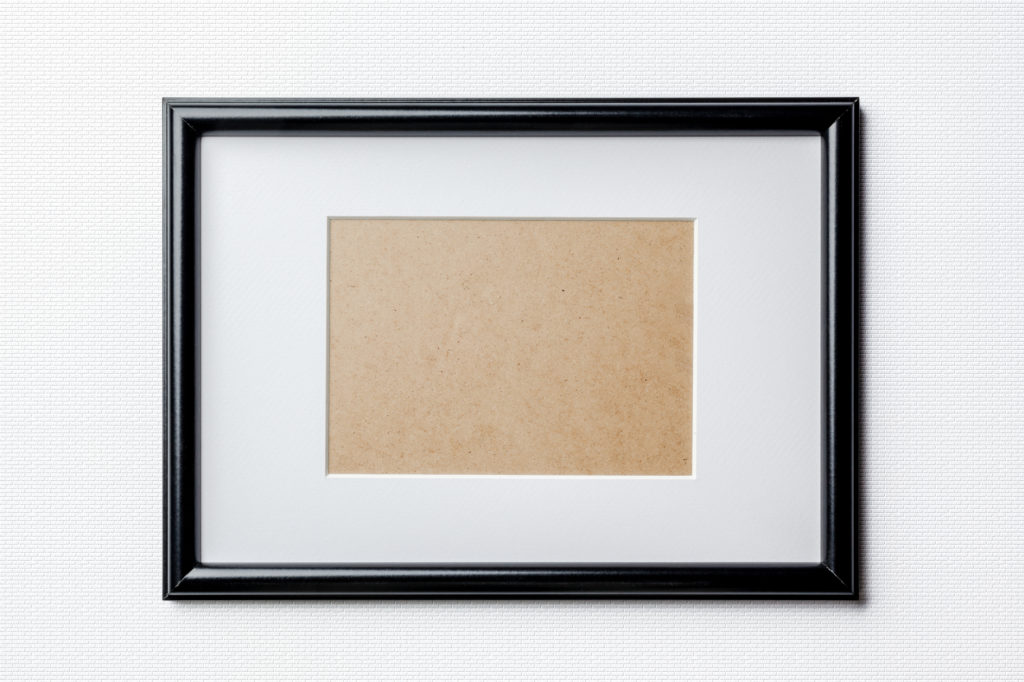 Choosing Your Picture Mounts 
Now that you're clued up, here's what you need to consider when choosing your picture mounts. 
The value of your artwork.

Mounts can be used on any photo or picture. That said, you may need to opt for something that offers lasting protection if you are adding it to a priceless piece.

The Fine Art Trade Guild

provides a handy scale for ranking mount quality. And as part of this organisation, we are proud to offer various

conservation

and

museum-type

mounts. 

The size of your frame and picture.

Before purchasing a mount, make sure you measure your frame and picture. We offer standard options for any size picture frames, as well as custom picture mounts through our

online designer

. The decision is yours. 

Your colour and style.

A mount, just like a frame, can really bring a picture to life. Think about this when choosing your style and colour. You want to enhance the look of your piece, not detract from it. 
Picture Frames Express
At Picture Frames Express, we place a lot of importance on frame mounting. The display and preservation of those special moments in time is our passion, which is why we have a wide range of high quality mounts available. 
Choose from a selection of chemically purified products in either standard or custom size to give your picture a little something extra. Once you're done, feel free to share your frame with us on Instagram or Twitter, using #framesexpress.