Changes You Can Make to Your Home for Spring
Spring signifies the rebirth of the outside world, all the greenery comes flowing back, flowers bloom and dewy mornings greet you when you wake up. Giving your interior a revival during spring is a great way to perk up your home and change it up for the fresher months. 
Updating your home can sound like a daunting task but it doesn't have to be. Even the smallest of spring changes can make all the difference! Let us take you through some of the great ideas we've found here at Picture Frames Express on how to update your home for spring.
Sprinkle in a pop of colour
While darker colours work for the winter months, during spring we recommend finding brighter, lighter or even vibrant hues to set the tone for the new season ahead. If you're really up for a change, swapping out dining chairs and armchairs for ones with a huge pop of colour is an exciting way to make a difference in your home.
Spring is all about plants 
When we think of spring, we think of flowers, rain, trees and an overall feeling of 'fresh'. An easy way to update your surroundings is to add some new plants, maybe a fresh bouquet of flowers in the kitchen or a new green plant for the living room or hallway. You can get plants at the local supermarket or you can support your local florist.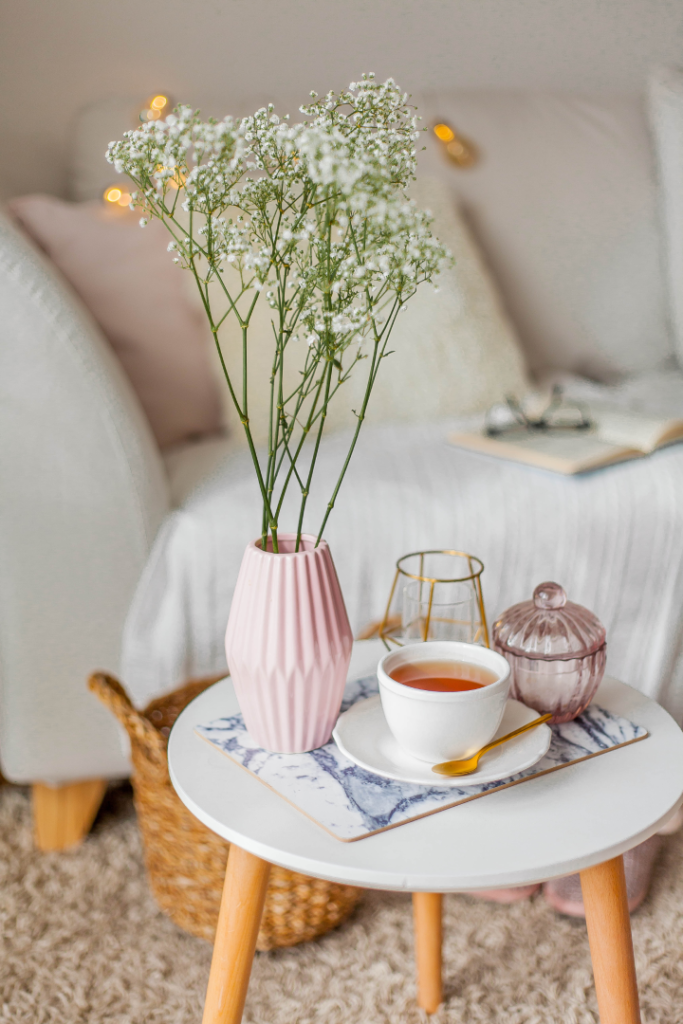 Paint a room 
Got a few days to spare? For a quick and easy makeover, paint a room! You don't have to stick to pastels and spring colours, but we recommend an emerald green, a navy blue or maybe a lilac to lavender shade for the perfect makeover.
Floral prints 
Miranda Priestly might not be a fan of florals for spring but we certainly are. Adding floral and spring bloom prints to your home is the easiest way to make your home feel ready for the new season. Floral prints bring a sense of clean energy and an uplifting feel and we highly recommend it!
Swap out your candles 
It's time to put away the pumpkin spice and cinnamon candles and swap them out for more fresh scents, such as cotton, laundry, floral or citrus. While it could be considered summer-y, we also personally love a cocktail smelling candle or two!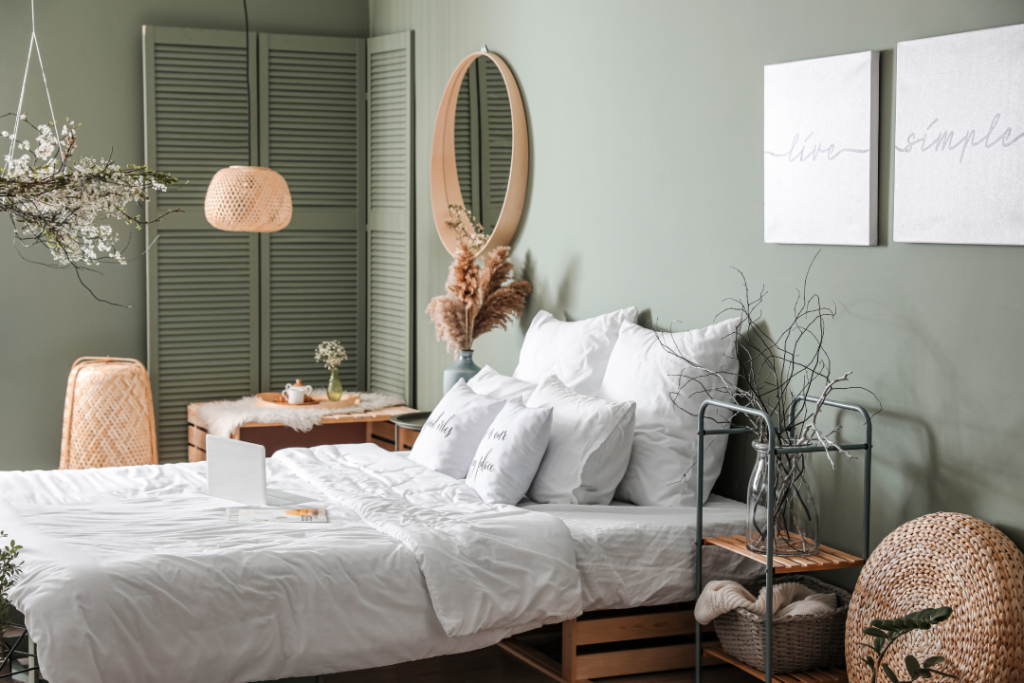 Update your bedding
Using brighter colours during spring is a great way to change up your surroundings and who doesn't love fresh new bedding? Surrounding yourself with brighter and lighter colours during fresher months is a great way to wake up feeling refreshed, motivated and gives your room that 'pick me up' it needs.
Update your doormat 
Got a plain coloured doormat? Swap it out for a colourful alternative to really make your front door pop and give any guests you might have a nice surprise!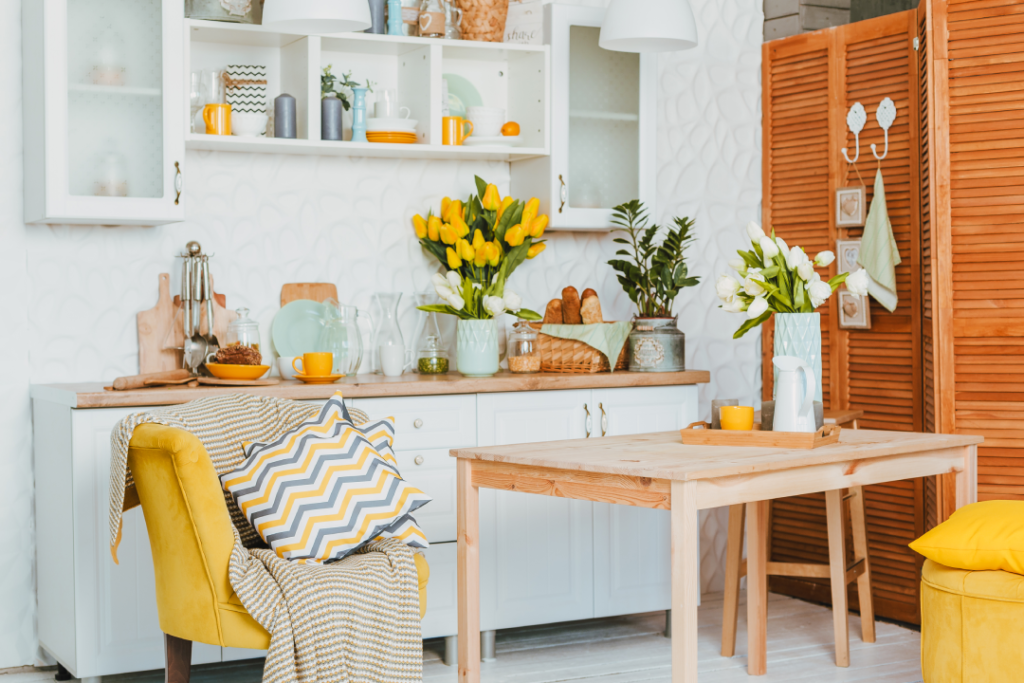 Change your shower curtain 
This may be one of the most simple yet significant changes you can make to your home to give you a fresh new feeling of change. Swapping out your older shower curtain gives the illusion that you've changed your entire bathroom!
Spring inspired artwork 
Creating a gallery wall filled with spring hues, floral prints or plant leaf prints is a guaranteed way to make your home feel uplifted and fresh. Looking to create your own gallery wall? We have a blog on how to do just that. Looking for a new frame to home your prints? Head on over to our frames page, we have over 700 – so we know you'll find something you'll love.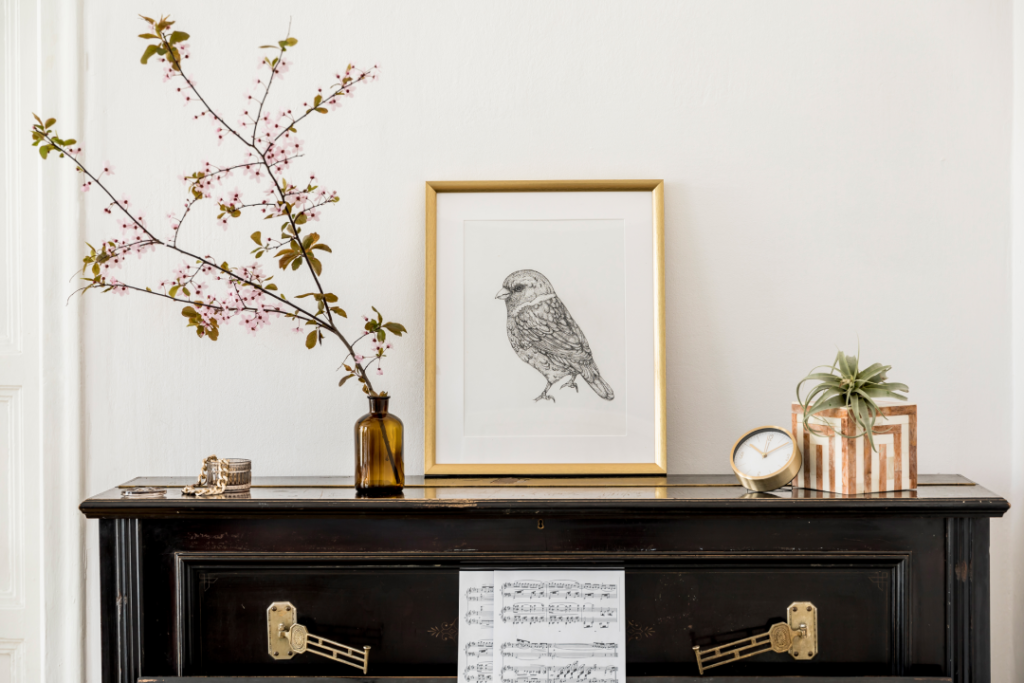 You can keep it simple, but effective. These small changes can make all the difference for that fresh spring feeling, you could even go further and rearrange the furniture in your home each season. We can't wait to see how you change up your home for spring – if you use any of the tips here, tag us on Instagram at @pictureframesexpress. We can't wait to see what you do!