Georgia Broome - Designer of the Month April '18
Introduce Yourself
I am Georgia Broome and I am an interior designer, upcycler and all-round creative. I write a blog called Home Made Productions.
How did you get into home interior/design?
My father is a sailor by trade and an artist by heart, and my mother is a curtain maker and a serial house flipper, so I grew up with an appreciation of art and interiors, and an admiration of the creative input and skill that goes into it. I was given my first camera when I was 9. I am British but I grew up in the South of France where I went on to study art. In my 20s I moved back to the UK and enjoyed a career in PR in the arts and managing national scale media events. I flipped my first house when I was 22 and have been creating – whether small craft projects or big house renovations – all my life. I made it official a few years ago and I now do residential interior design and upcycle furniture or homeware destined for the landfill.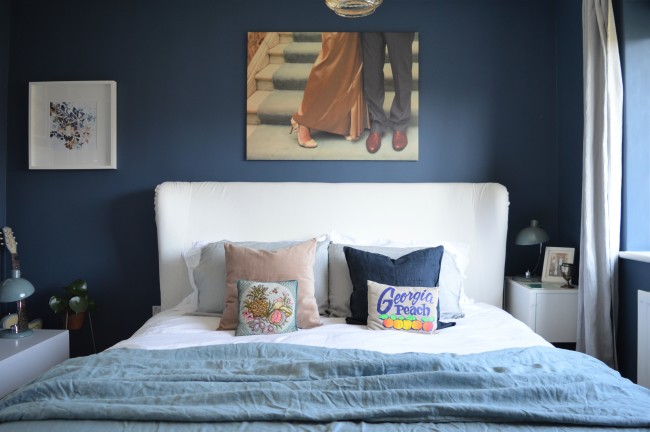 Where did your inspiration come from to start a blog?
I have a wonderful English husband, together we have travelled the world whilst having our family, taking inspiration from each new country and each new home. I have lived in London, Avignon, Dubai, Toronto, Oxford and now an Oxfordshire village and have 2 little girls. I started sharing my creative projects on a Facebook page 7 years ago and then decided to launch the blog 3 years ago whilst we were living in Toronto. It's a great way to share home tours, design inspiration, craft or upcycling projects and style boards which you can 'shop the look' from. I hope it inspires people to make their own home made productions!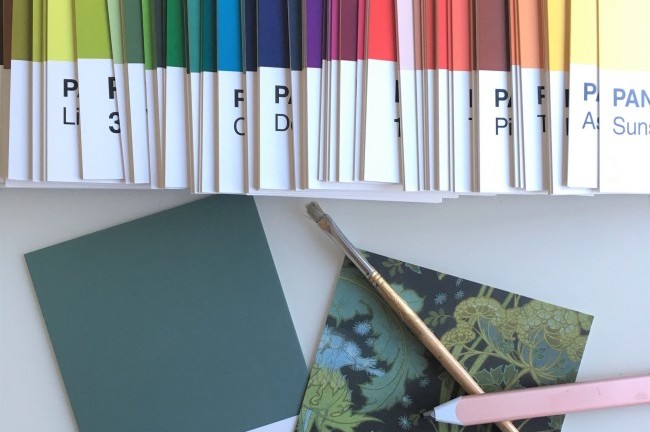 What's your long-term goal for Home Made Productions?
My head is always spinning with ideas and as long as I'm making I'm happy. Home Made Productions has lots of strands – residential interior design, online interior design (which is a growing market in the UK where interior designers help people decorate their homes remotely) and upcycle furniture or homeware destined for the landfill.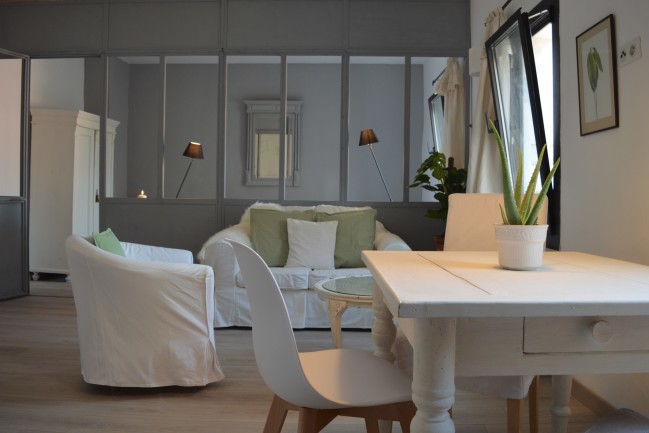 Can you tell us about one of your favourite craft projects?
Oh it's so hard to pick one. I think at the moment I have 6 craft projects on the go! But I do love when I get to include photography or art in my projects. I still take photos every day either on my Nikon D3200 or my iPhone 8 Plus (which I only got for the camera). I photographed the fallen petals from our tulips the other day after I had arranged them in a rainbow as I loved their contrast against the painted cement slab in our garden. When we lived in Dubai I made this canvas for my daughters' play room. I photographed a hand painted tile in the old town and then played around with it on the computer adding Arabic geometric patterns. The Arabic word is Play. It's a beautiful memory of our time living there and a great personal addition to their current playroom.
Where can we see your work?
Blog: http://homemadeproductions.co.uk/
Instagram: https://www.instagram.com/homemadeproductionsuk/
Facebook: https://www.facebook.com/UKHMP/
Pinterest: https://www.pinterest.co.uk/homemadeprod/