Interior Design Colours 2017
We know that trends are always changing year on year and it's hard to keep up. If you're looking for some decorating inspiration for the New Year, this month's interior design blog will cover the hottest trends that are yet to come. 2017 will surely be full of new reveals and designs, bringing something fresh to the New Year.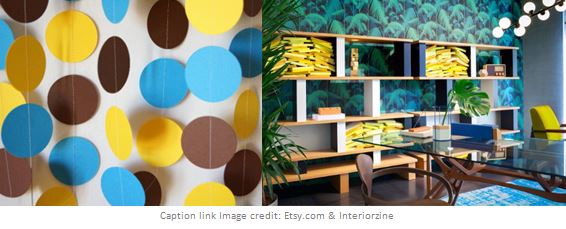 Tropical

The use of organic materials and natural textures combined with modern contemporary furniture creates a sheikh homey feel. The warm, mild colours and soft forms also add to the feeling, setting a tropical relaxing atmosphere for one to escape. Our dark wooden frames would contrast well with the tropical theme as would light wooden frames.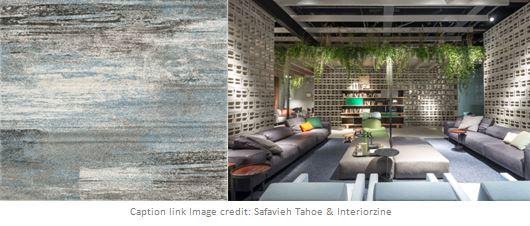 Retro Grey and Light Blues
A big colour scheme next year is retro greys and light blues. 2017 looks to bring back 60t's and 70ts colour schemes and combine them with modern layouts and technologies. Our coloured frames, in particular, our Matt Grain Blue frames collection, would be the perfect fit for the theme. Your retro paintings and photos are bound to shine with these frames, creating the ultimate retro vibe.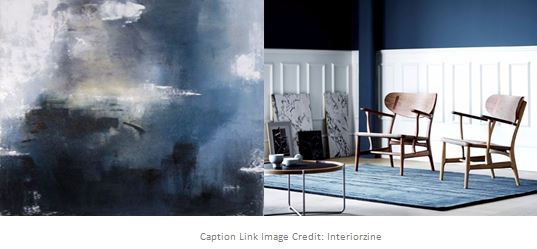 Deep Sea Blue and Offset white
The Hurricane mixture of rich dark and deep blue's with offset light white (light vs. dark effect). The New Year will continue to see dark coloured rooms trend, with offset white there to counterbalance the overall room colour. Our Black and silver frames look great against a white backdrop and enhance the presence of any painting or photo.


Lilac and Heaven white
The soft light colours brighten any room, oozing warmth and comfort. The lilac walls and white furnishings add a cosy feel to the spacious room. We picked our modern luxurious white high gloss and Liguria picture frames as the best fit. We believe they would look great, contrasting well with the colour theme.


Gracious Gold
This colour scheme represents bold elegance, a sense of royalty and high standard living. Rich in style, 2017 looks to reintroduce strong colours and bring back old traditional furnishings, mixed with a modern feel. Our gold and bronze picture frames add character and touch of class and would look great in the design layout above.
As we end one year and approach a new one, 2017 looks to draw on authentic retro colour schemes and combine them with new modern designs. Why not explore our full range of picture frames and see which ones suit your home.
Introduce yourself…
I'm Shuo Huang, an intrepid visual storyteller plotting to conquer the world one country at a time!
…