Billy Kinnear- Photographer of the Month
February Photography Competition Winner
Billy was the winner of our January 2014 photography competition, 'People and Portraits', with his favourite 2013 photograph called 'Windows'. On the day Billy captured his winning Photo (Above), he was experimenting with a 30+ year old 50mm lens. Billy asked his son if he could take a photograph of him and received a serious look in response, suggesting his son wasn't too happy with the request. He positioned his son next to a large window which provided soft light for the photograph. Billy shot the lens wide open at f1.7, which left only the eyes sharp.
Billy plans to use his framing vouchers to frame his ever increasing pile of prints at home. A huge 360 degree panoramic print of Glencoe, taken from the floor of the valley, is the first to be framed.
Why Billy Got Into Photography
Billy discovered an interest in Photography many years ago; however the beginning of digital photography resulted in it becoming very expensive.  After the birth of his children, digital photography became more affordable, so Billy began taking family photos to share with family and friends. He found himself becoming very critical of his own work, always seeking new ways to capture the moment. Once again Billy was able to peruse his love for photography in his spare time. He started to get requests from friends asking to take photos of their children and family portraits; from this his business, Billy Kinnear Photography, was formed. Billy now manages his photography business alongside his full time job as a civil servant.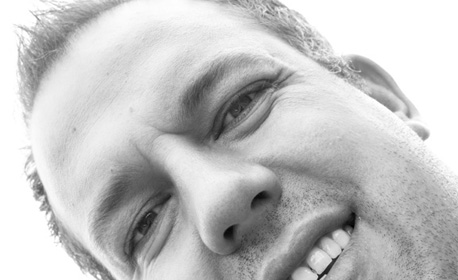 What Billy Enjoys about Photography
Billy sees photography as a fine art and takes great pleasure from being creative with his photography. For Billy the photographic process is incomplete until you have the product in your hands or hung up on your walls. He thinks the art of photography should be for creating memories and capturing those special moments. The act of flicking through photo albums is not the same when the photos are on a computer or social media sites like Pinterest and Instagram.  Billy has found enjoyment and strength in portrait photography and has now branched out to offer commercial work and weddings.
Billy's Plans for the Future
Billy is ambitious and has many visions for the future, both long term and short term. His short term goal is to develop, improve and to become recognised for his photography skills in his local area.  From this he wants to be the obvious choice locally when people think about professional photography.
As a long term goal, Billy wants to help influence people in returning to the idea of having printed photographs in their home. He wants to bring back the photo albums and photos hanging on the wall.  Billy would also love to commit to photography full time, as creative photography is what drives him.  If you want to view more of Billy's work visit http://www.billykinnearphoto.co.uk/.
Billy was a well deserved winner of our January 2014 photography competition and we wish him good luck for the future.
If you like to be considered as our photographer of the month, please contact marketing@frame-express.net.
We received an extraordinary number of entries to February's Photography Competition, 'World Travel'. Through our entries we've been to Barcel…