Capturing Christmas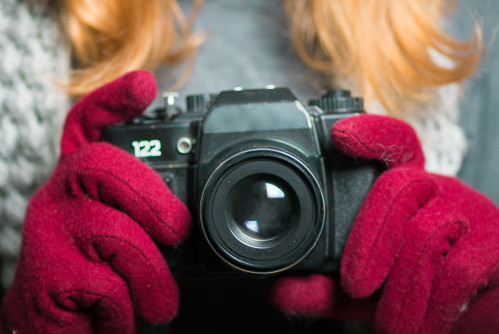 How can we capture Christmas?
We all want the picture perfect family Christmas. The wonderfully cooked turkey, a beautiful tree adorned with decorations, happy faces exchanging presents; when Christmas day finally happens it feels like the hard work has paid off, as all of your plans and preparation come together. What better way is there to treasure these memories than with unique family Christmas photos or portraits? Here are some of our most creative family photography ideas that you can try for yourself this Christmas.
1. Christmas prop print outs
Give the kids a giggle with some Christmas prop print outs. They can try out Santa hats, reindeer antlers, Rudolf noses, or everything at once if it tickles their fancy. These can make for some great natural portraits, as the fun that they'll be having will be completely genuine. You can find some printable Christmas props here.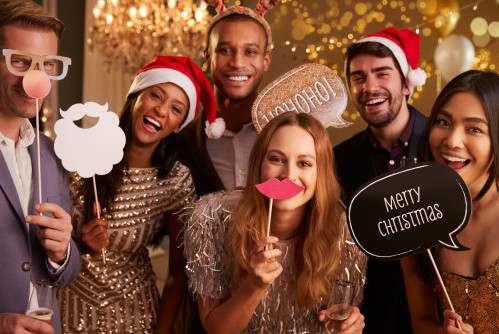 2. Decorating the tree / putting the star on top
The decorating of the tree is an event that we strongly associate with the approach of Christmas. It can be a real family bonding experience. The twinkle of the fairy lights, the glint of the baubles and the sparkle of the tinsel make for some really attractive and atmospheric photographs. The act of decoration can also be the perfect opportunity for a family portrait. Capture the climax of the event by having mum or dad lifting up the little ones so that they can place the angel or star at the top of the tree. Trees that have a particular style or colour theme make for particularly attractive photos, so get creative with your decorations. They don't have to be red and gold however; experiment with silver or purple for a modern take on the traditional.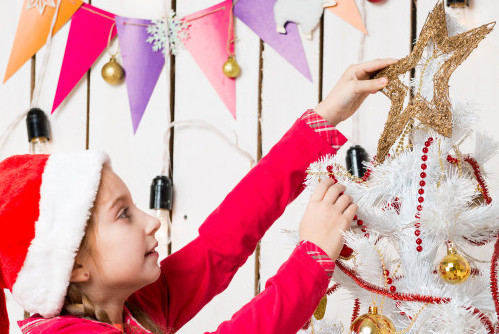 3. Christmas bauble reflection
Get creative with Christmas reflections. Baubles can make a great base for family photos, as their attractive colours and warped reflections produce some interesting visual effects. Try positioning your camera so that it captures everyone by holding it at an angle. Alternatively, everyone's faces in a different bauble can make a lovely family Christmas montage. This could be the ideal image to adorn the front of your family Christmas cards.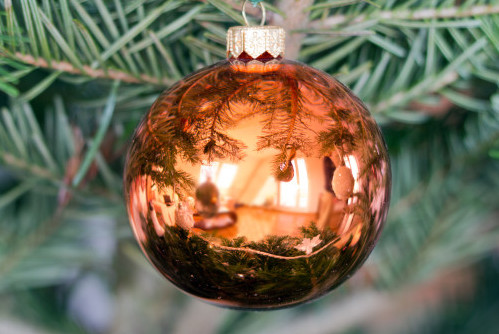 4. The 'present opening' reaction
Capture the responses of your family as they see their Christmas surprises for the first time by snapping them exactly as they open their presents! You can expect expressions of happiness, laughter and shock – all of which can make for gorgeously relaxed and natural looking portraits. Think dad's delight at his unexpected new golf clubs, or Grandma's surprise as she unwraps that scarf that she admired in the shop window. And we can't forget the unbridled joy of our children as they unwrap their new toys. These moments happen but once a year, and deserve to be remembered. Display these captures in one of our Multiframes; you could make a family present-opening montage.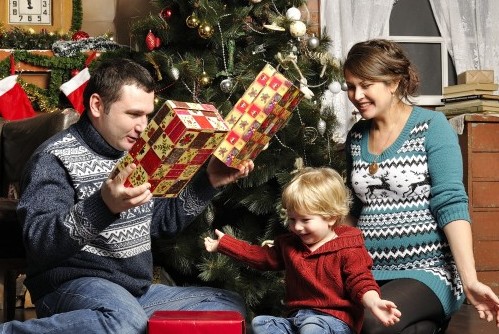 5. Family Christmas jumpers
Dressing up is always a lot of fun, and Christmas gives us another excuse to do so, in the form of the Christmas jumper. These obviously present an ideal family portrait opportunity. Try capturing everyone in matching jumpers, or go for contrasting colours. The bright reds and greens photograph really nicely, and you're sure to have a lot of fun trying them on. Experiment with Father Christmas costumes and party hats to really get people into the festive spirit.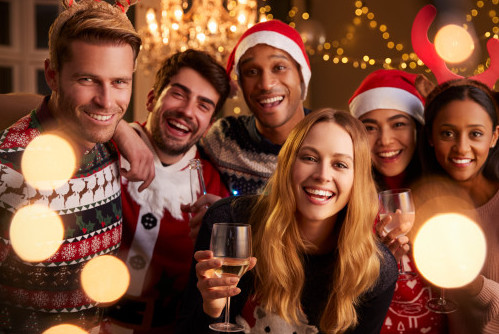 6. Christmas lights wrap up
Experiment with the photographic potential of Christmas lights. Wrap up family members in reams of lights to create a charming photographic opportunity. These captures look particularly effective when the lights behave as the main source of light in the photo. This allows them to cast a warm glow onto any faces. Try experimenting with different colours and using the lights in different ways to create interesting effects.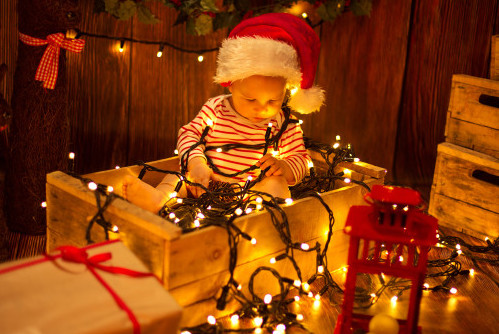 7. Christmas cracker action shot
For the kids it's one of the really exciting parts of the day; pulling crackers to see who gets the prize and the sought-after party hat! The cracker pull can make for another really great family action shot on Christmas day. Try everyone pulling them at once with their arms crossed over (Auld Lang Syne style), or focus in on just the hands for a more intimate capture. These again will make a great addition to a Christmas photo collage or a Multiframe montage.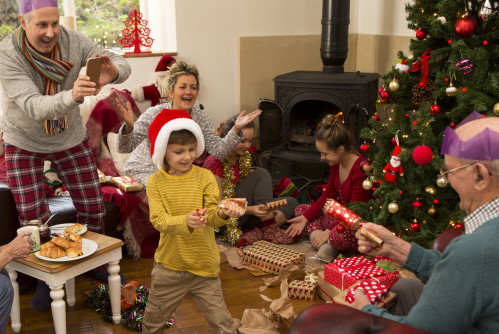 8. The post-turkey snooze
For many of us the Yuletide merriments can prove really tiring. It's no surprise that the post-turkey snooze is a Christmas day staple in many families. It must be all the excitement! Once we've had our Christmas dinner and played our party games, many slip into a comfortable slumber on the sofa next to their relatives. Shots of your snoozing family members can make for intimate and candid family portraits. It's not often that we have the time, or are relaxed enough, to simply fall asleep together. Another special moment that is unique to Christmas day.