Guide to Phonetography- Basics of Photography Series Part 13
Looking to capture photos at a moments notice? Looking for flexibility and portability in your photography equipment whilst retaining photo quality? There's no denying the ability to capture and create high-quality photos on a phone is becoming easier and easier; it's the day and age of phonetography!

Advantages of Phone Photography:
Photography Apps
Take advantage of the many apps that have been created to improve the ability to take and edit photos effectively, giving the power of beautiful captures to even the most amateur photographer.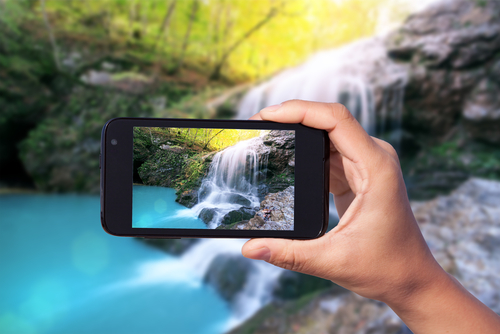 Capture Life as it happens
Phones are a lot more handy than cameras to spontaneously pull out to capture your next image, take advantage of this by photographing loads and on a whim. As phones gather less attention when pulling out they tend to be less intimidating and intrusive making people appear more natural in shots.

Phonetography Tips:
Get to know your camera phone
Put down your camera and take the time to get to know all the settings and behaviours of your cameraphone. There will be some settings you won't be able to customise for each shot as they will be auto set so it's important to get to know your cameras reactions so you can predict the best way to use the conditions around you to your advantage.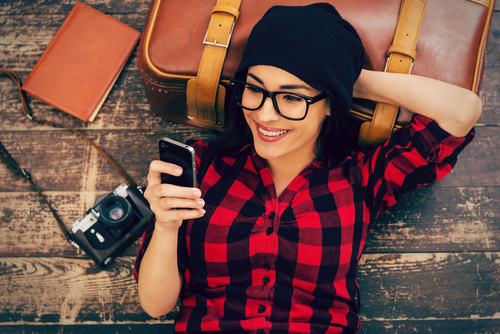 Get the Lighting Right
Avoid direct sunlight, particularly when capturing an individual don't encourage them to stand directly facing the sun, this helps them feel more comfortable and reduces the chance of squinting eyes. Always bare in mind though that phone cameras don't tend to do well in low light so get as much light as you can on your subject but just be cautious on the positioning. Utilise your flash when necessary but we recommend turning it off of auto; many phones will use it more than necessary.
Up Close
Try to avoid using the zoom features on your phone as these tend to lose your image quality as you zoom in. Instead get as close to the subject as possible or use an editing feature following capturing.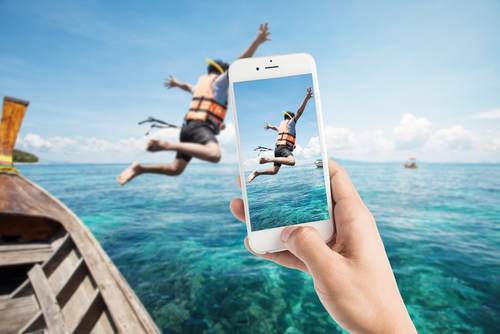 Think Composition
Don't forget any editing in the world can't make a bad photo into a great one, so remember to think composition. Things like your rule of thirds, leading lines and balance shouldn't be overlooked. If your not convinced you have the shot, try different perspectives and experiment with angles.
Picking the environment
Watch out for distracting backgrounds – if your photo has a lot of colours or a distracting background, the best solution is to convert it to black and white.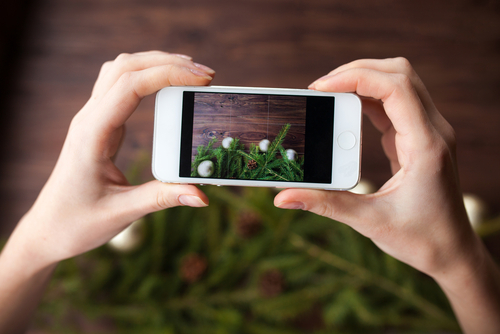 Get stable
Phones are a lot more sensitive to movement than camera so if you can make use of tools such as specialised tripods or if you don't think they're for you, practice your technique for bracing your phone by wrapping your thumbs and fingers around a corner and if possible resting your hands on a stable surface.
Resolution
As we said before make use of your changeable settings and don't rely on just your auto-settings. Resolution in particular should be set to the highest possible so you are utilising as many of the camera's pixels as you can.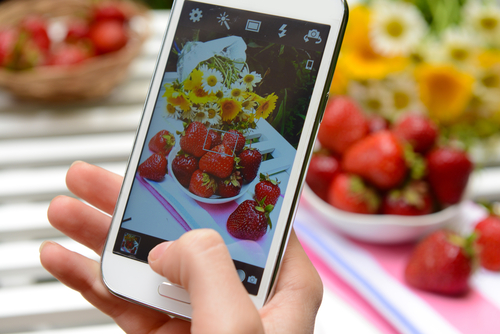 Shoot at eye level
As mentioned before phones are a lot less intrusive than cameras, use this to your advantage and photograph at eye level, this allows more direct eye contact of your subject and makes for a more engaging photo.

Must have Apps:
– Instagram
Instagram is the perfect photography app to have on your phone; with mobile, video sharing, photo editing and social networking all built in it's great for getting your pictures out there for everyone to see. If you're not into sharing your photos, it's worth installing even just to take advantage of the filters and editing options on the app!
Other Editors:
– Repix
– Snapseed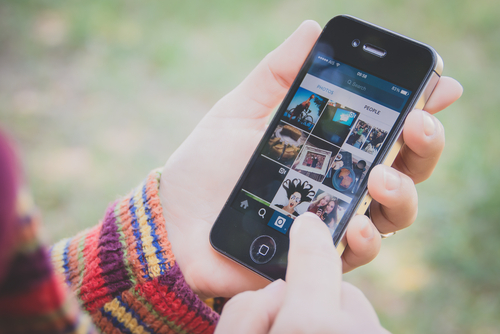 When using apps or even filters remember not to overuse, concentrate on getting the best photo possible first and then little editing is required. If you can't get your photo looking amazing still, embrace mediocrity and utilise a tool such as instagram to make your photo look like it's intentionally taken on an old school camera.