It's Child's Play: Photography for Children

"Can I try?" – three words that have been known to strike fear into the hearts of parents with expensive cameras. However, giving the kids a go doesn't have to mean blurry shots and cracked lenses. With the school holidays almost upon us, getting your kids involved in photography could be a great way of keeping your little ones entertained this summer. As well as letting them get creative, taking pictures can also be a great learning experience – what better way is there to teach kids about geography, architecture or plants and animals?

What Camera?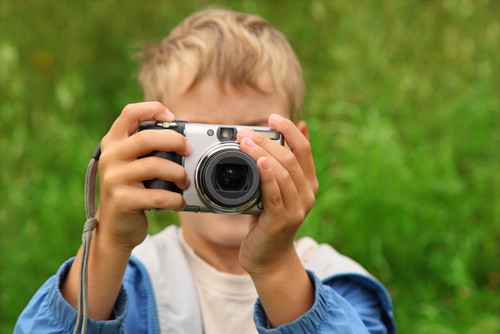 The idea of letting your five year old loose with your £900 DSLR is probably not appealing. Instead, it might be a good idea to start with a disposable camera. These are still available at major supermarkets, and the anticipation of getting the film developed can be exciting. If you're looking something a bit more technologically advanced, there are now cameras designed especially for kids. Often these are both shockproof and water resistant.

For your younger photographers the Playskool Showcam is great. It has child-friendly grips, controls and more than 50 effects which you can add to photos. For your older lensman, we love the Nikon Coolpix which has been designed with children and adults in mind. It is both simple to hold and waterproof, meaning that it can last many a day trip. For more camera ideas for children take a look at this guide.

Top Tip: If you're feeling brave and thinking of letting them use your own camera, a sturdy strap and a protective case can go a long way.

Teaching the Basics: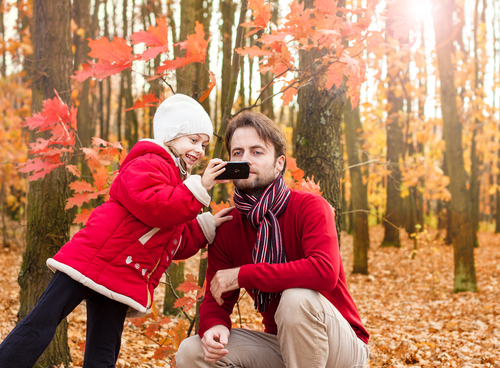 Just starting with how to hold a camera and when to press to open the shutter is a good place to start. If your child has a hard time holding the camera still, using a tripod might be a good option to begin with. For older children, you could think about teaching them the basics of zooming and focusing, along with simple settings selection. You might want to get them trying out different angles and focal points, making for more interesting photos. For the younger ones, it's probably best to just set the camera to auto, and get them out there experimenting!

Get Snapping: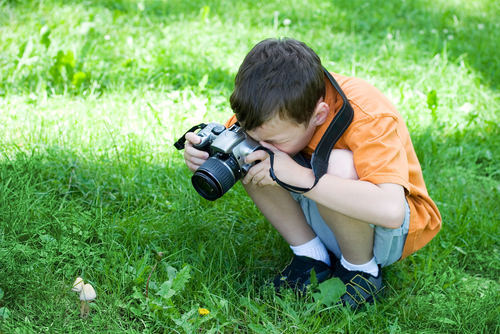 Once they've got the basics you can start to have fun. Your home can often have points of interest. Ask your children to take pictures of their ten favourite things in the garden for example. For the little ones, a camera can be used to learn about colours, or the names of things. Ask them to photograph everything they can find that's blue, for example.

Older children can really benefit from using a camera on day trips out. At visits to historical sites such as castles or churches, ask them to take pictures of the most interesting parts of the building. You can look at these together later, and perhaps talk about how these features relate to the history of the building. If nature's more your thing, parks can be the home to hundreds of species of animals and plants – see how many you can find together.

Recording Memories: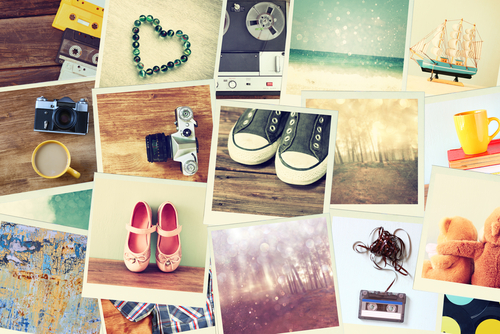 The fun doesn't have to end just because the day trip is over. Display your childrens' finest work with pride. They can have fun decorating the walls of their bedrooms or the kitchen fridge with their photos. Make collages of day trips or compile their pictures into a scrapbook. For the real masterpieces, a multipicture frame from Picture Frames Express is ideal. Your child's artful montage can adorn your walls, or make a great gift for family!