Taking and framing baby and family photographs
May has been a special month so far, especially where newborns are concerned, we've seen the birth of the newest addition to the Royal Family, Harry and Meghan's first baby boy, Archie Harrison Mountbatten-Windsor. And, in more showbiz style, Kim Kardashian and Kanye West welcomed their fourth baby. Whether your baby is on the way, or you've already given birth, there will no doubt be plenty of snaps you're planning on taking, and many that you'll want to keep safe. That's where our framing guide will come in very handy.
Framing any photo is special. It represents a notable time or moment in your life. So, why go to the bother of taking a fabulous photo of your newborn for it to be sat on a hard drive somewhere no one can enjoy it? Our guide explains how you can not only achieve the perfect shot but how you can enjoy the shot for years to come displayed around your home.
Newborn photography is a difficult one to get right, it takes a lot of preparation and planning, and needs to be thought out carefully in terms of ensuring that family members are coordinated to jump in when the little one is positioned and that the photos are ready to be taken the second a fresh outfit is put on.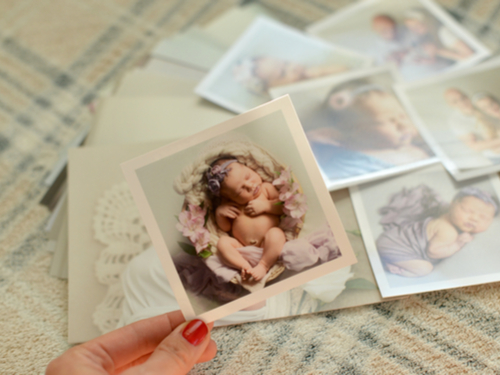 Think of the style of the photograph before you get set up. Do you want it to be posed or more of a lifestyle, in-action, everyday shot? If it's the former, you'll need to be more prepared to get the perfect photo. Candid photos are generally easier to shoot as there are less need and pressure to engineer the situation. Photographing scenarios as they occur are natural and can look incredibly sweet. Feeding time can be a beautiful time to take a photograph – it also means that nothing has to be engineered or manoeuvred into place.
Props
Similarly, if you've got your own photography studio, then it's a good idea to buy some family-friendly items. A couple of toys, a blanket, chalk and slate, buckets or baskets for the baby to lie in and snuggle up.
The key thing to remember when using props is to not overdo it. If the prop you're planning to use in the photo is likely to go out of fashion quickly, then don't include it. It can really prematurely age a photo.
Framing
Multiframes
Family shoots result in dozens and dozens of really nice looking shots, so what do you do with them all? Instead of relying on just one frame to showcase the best-looking shot, why not position them all into a multi-frame for the pride of place in the living room.
Silver and Gold frames
Special snaps require a special home. One of the nicest ways to present a really special image is through silver and gold frames (depending on your décor). Have a more traditional style home with a lean towards antique furniture? Our gold frames have an antique feel to them so would fit right in with precious family snaps.
Silver frames are a lot more versatile and more in-character with modern homes, they generally tend to suit the style of the home a lot more.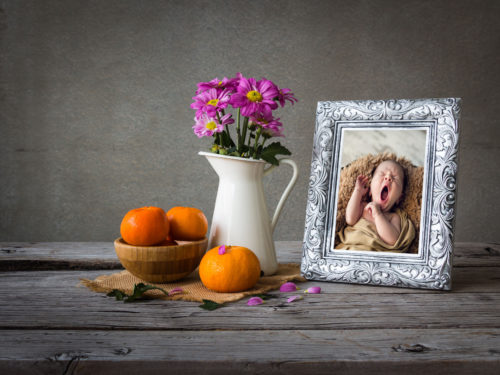 Ornate and swept frames
Ornate and swept frames provide a beautiful finish to portraiture and family pictures. It doesn't matter the style or décor of your home, these frames are versatile and suit any taste with their decorative surrounds. Your baby will have their own royal look with their photograph displayed in an ornate frame!
To find your perfect frame, shop today!