Wedding Photography 12 Top Tips
Whether you're a budding wedding photographer, a seasoned pro looking to brush up their tips or a friend of the bride who's been roped into DIYing the wedding photography, have a read of some of the top tips the community has to offer for perfecting your capturing of the big day!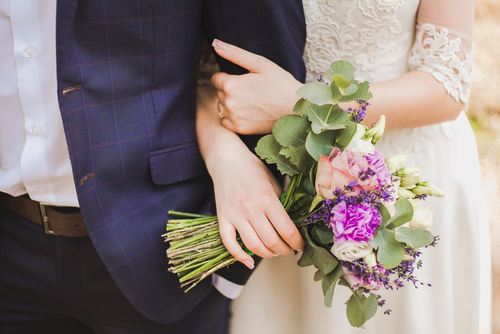 Look for interesting angles
Try out shooting from stairs, circle around your subjects, move around so you get different angles and effects to your shots.
Grab a longer lens
Sometimes getting too into the action can create more rigid and practiced posing, in particular when it comes to your bride and groom, so take yourself out of the mix with a longer lens so you can capture those more natural and intimate moments that occur when they feel no-one is watching.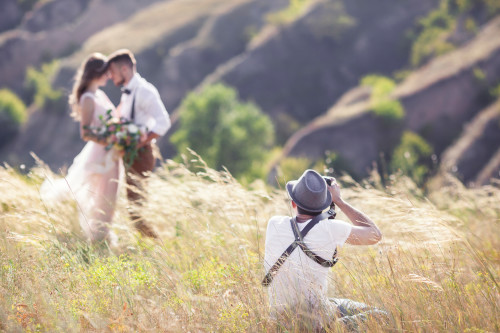 Go into stealth mode
If your camera has a silent shutter setting now is the time to use it to avoid an annoying clicking throughout the ceremony.
Think backups
Mishaps happen at the worst of times, avoid technical issues by carrying not just two cameras but also a backup battery so you are covered if any problems occur.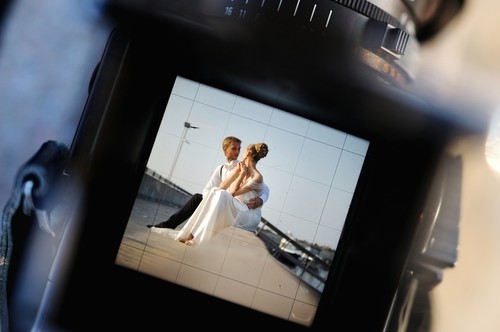 Ask who makes 'The List'
Get together with the couple and discuss a list of shots they'd like, in particular, any photos with friendship groups, photos including particular family members, anything/one they'd be disappointed if they didn't get a photo with.
Don't forget the little things
A lot of thought goes into every bit of the wedding, from the details on the bride's dress to the rings, table decorations to menus, you can never think too small with what you capture on this special day, the couple will appreciate any little piece of the magic that you capture.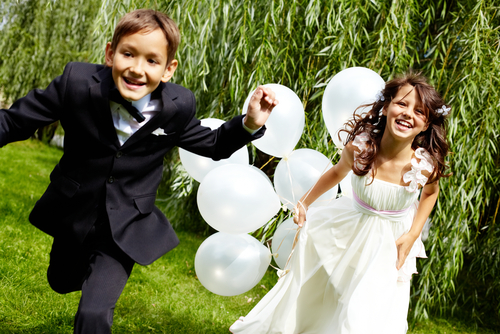 Anticipate
Think of it as you would when you watch a film and you know a smooshy moment is coming up, that's how you need to think on the wedding day. Take a step back and observe the happenings, learn to anticipate when a great emotional capture is about to occur and be patient with it.
Visit your location
Before the big day see if you can visit the venue; not only is this great for sussing out particular vantage points for certain parts of the day, but it's also a handy way to check out the lighting situation.
<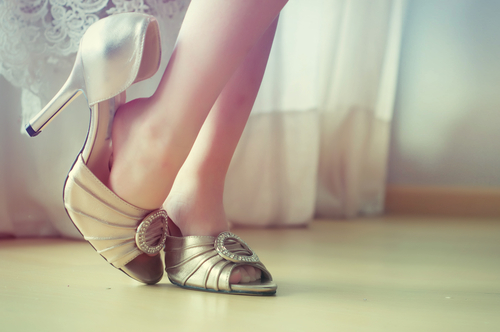 Make your own to do list
Spontaneity and getting those natural shots are important but don't forget to prep yourself a list of more practiced/traditional shots you want to get of both the bride and groom to ensure you have the complete collection. Location, time and other things will mean that you can't always get all these shots however it's a great idea to have the ideas ready if you spot some time with your bride and groom to get in your coverage.
Break the rules
We've all heard that the groom shouldn't see the bride in her dress before the big day, however, with the hustle and bustle that will occur on the wedding day it's always worth seeing if they'd consider having a pre/fake wedding shoot. It's hard to get moments alone on the big day, and of course, heat and tiredness take their toll so having a shoot beforehand gives the bridal party and yourself more control over achieving the perfect captures. If this wasn't an option then suggest a post-wedding shoot instead, perhaps at a different time of day to the ceremony to get a variety of beautiful photos of the happy couple.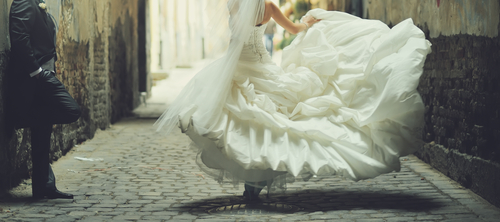 Things go wrong, embrace it
It's very rare that the whole day goes off without a hitch; it could be that the pageboy decides to take a nap or the heavens open and rain pours down; don't be afraid to capture these moments.
Most importantly; it's not just about your photography skills, it's about you too!
Sure skills go a long way to ensuring a great photo, however, one of the traits that the very best wedding photographers have is becoming everyone's best friend; you have to be friendly, happy and approachable to get people to relax into the day and have fun as well as listen to you. You have more roles than just snapping that picture.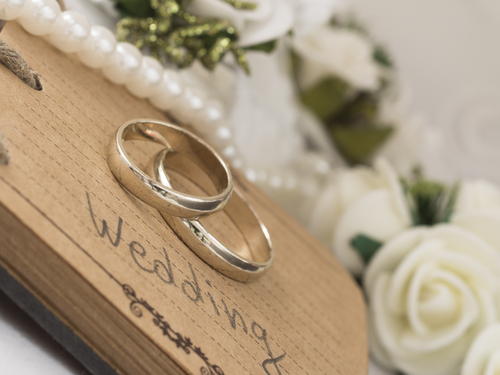 Looking for some more tips? Photographer Chris Garbacz has produced a great step-by-step guide to your first wedding shoot here or take a look through the rest of our Photography Posts tips and tricks.