Cleaning Picture Frames: A Complete Guide
Hands up, who likes cleaning? We thought so. But whilst daily chores might not be at the top of anyone's to-do list, keeping your house looking clean and presentable is one of those things that just has to be done. 
And the same goes for your picture frames. Without regular maintenance, dust, dirt and fingerprints can threaten to obscure the beauty of any photo, regardless of what type of frame it sits in.  
Below, we explore the best cleaning techniques for preserving the appearance of your pictures to ensure they remain the highlight of any room. 
Frame Mouldings And Frame Covers 
Photo frames can have several components, including hanging hooks, mount boards and strut backs. The two that feature most often are the frame moulding (the material from which the frame is made) and the cover, which tends to be made from glass or acrylic.  
For optimal picture frame maintenance, different mouldings should be cleaned in different ways in order to prevent damage. The same is true for glass and acrylic covers. In most cases, the products you require will already be in your house, so there'll be no need to splash out on anything fancy. 
Keeping Your Frame Moulding In Prime Condition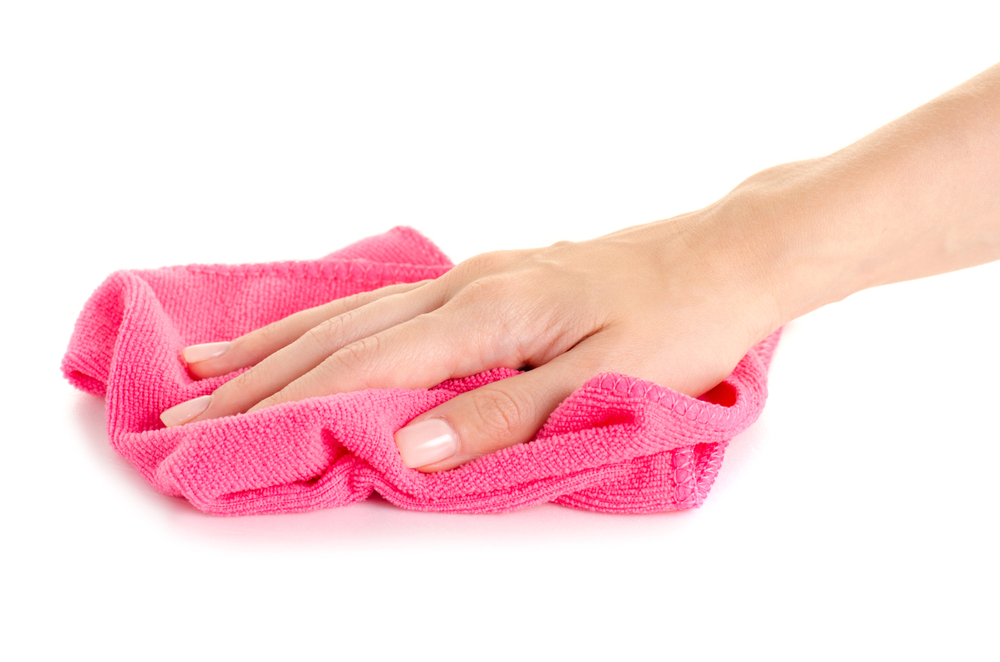 So let's start with your frame's moulding material. Whether you're working with a metal or wooden design, carefully separate this from the frame cover, backing card and any other part of the frame. This will ensure that there is no accidental damage to your item or any other objects around it. 
Metal frames 
Metal frame designs are perhaps easier to clean than their wooden counterparts. To bring some sparkle back to their appearance, all you need to do is clean the frame with a damp cloth before wiping it dry. If that doesn't work, add some washing up liquid into the mix and watch smudges and stains disappear in an instant. 
After this, make sure the metal moulding is dry before reassembling the frame. 
Wooden frames 
For wooden frames, use a soft damp cloth to wipe away the dust. A microfibre option is best. Most standard types of furniture polish should also be fine to use, but be sure to check for any side effects on a hidden part of the frame to avoid disaster. Use a toothbrush or soft brush on any patterns or ornate detailing before wiping away any fresh dirt with the cloth. You should make sure the frame is completely dry when returning it to the wall. 
If you're interested in restoring damaged wooden frames to their original condition, sophisticated wood care products for help with cracks, dents and varnishing tasks can be found here. 
Cleaning Acrylic And Glass
Just as easy as dusting off your wooden or metal moulding is cleaning your acrylic or glass frame cover. Both tasks should take little more than a minute to complete and will ensure that your picture or print doesn't get lost behind layers of dirt. Again, separating your glazing from the rest of your frame is advisable here as it will make cleaning much simpler.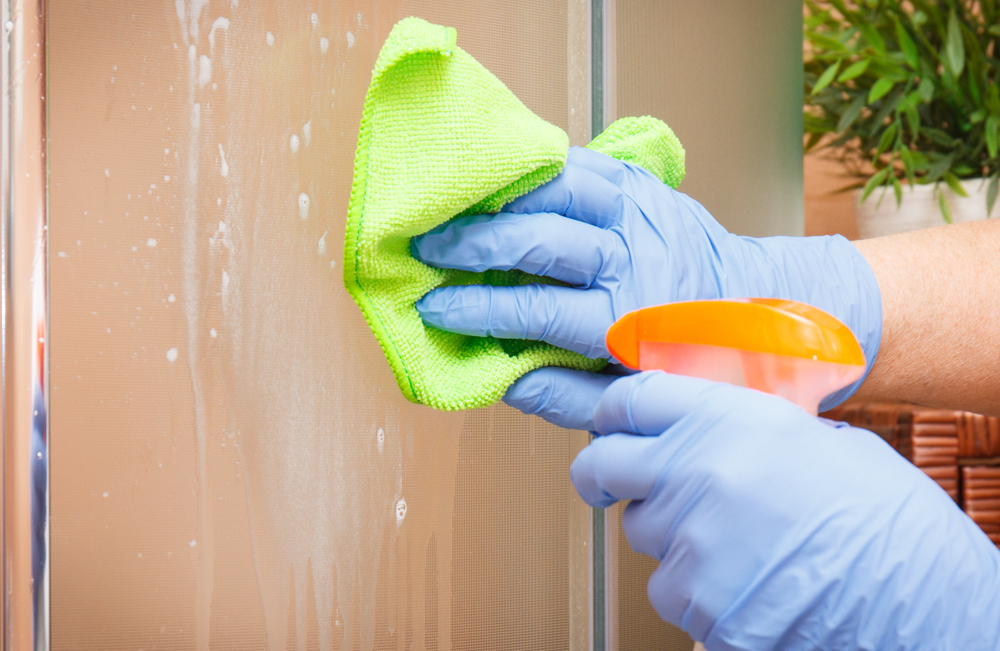 Acrylic covers 
Most of the frames at Picture Frames Express come with the option to add ClearView™ PlexiGlas, a type of acrylic protector, for a small additional cost. This, like all covers made from acrylic, can be easily cleaned with the help of a microfibre cloth. The gentle nature of this synthetic fibre material guarantees that the acrylic remains unscratched. Dry cloths are usually enough to clear away minor marks, dust and smears, whilst soap and water can be used to tackle more stubborn stains. 
When wiping down your acrylic glazing, make sure you don't use too much force as this may lead to surface cracks. Once you're happy, dry off any water with a fresh microfibre cloth and make sure your cover is free from moisture before putting the frame back together. 
Glass covers  
Glass covers are a little more complex, and may require the use of a specialist glass cleaner. When you've sourced one of these, take your microfibre cloth and spray the solution onto it. Then, gently clean the glass panel to get rid of any fingerprints or grime. Microfibre cloths are preferred to paper towels, as the latter may leave more mess behind. 
Only when the glass is fully dry should you reattach it to the frame. To do otherwise may have a negative impact on your frame and the contents within. 
Picture Frames For Any Occasion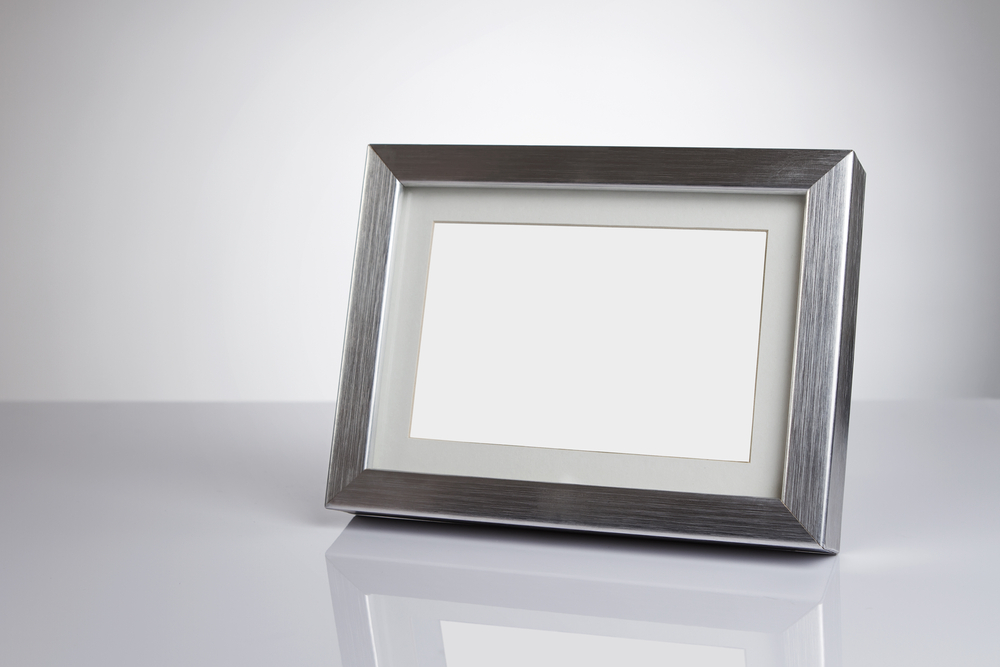 At Picture Frames Express, we specialise in the production of picture frames in many different shapes, sizes and materials. All of our high-quality products are lovingly created in Coventry and trusted by those all over the UK to add something special to their homes. 
To explore our frames in more detail, please click here. For further tips and advice on how to look after your photos and photo frames, make sure you visit our blog today.