Decorate Your Home With Cheap, Affordable Picture Frames
Looking for a way to decorate your home on a budget? Cheap picture frames are the way forward! There are so many ways you can use a photo frame to jazz up your interior but they don't need to be expensive to make a room look good! Discover all the ways you can use cheap photo frames below.
Add Photo Pegs To Your Picture Frame
Who says you can only display one picture in a picture frame? Get creative and create a display with multiple pictures. All you need is a picture frame, string and some photo pegs. Simply attach 2 or 3 lines of string to the inside of the framework and peg your favourite pictures to the string. This works with almost every frame and saves you purchasing a photo frame for every single photo you want to display.
By creating your own photo hang display, you can choose the colour of the display and the amount of photos in the frame. Best of all, it won't cost as much as purchasing a ready made one but still has the same desired effect.
Create A Gallery Wall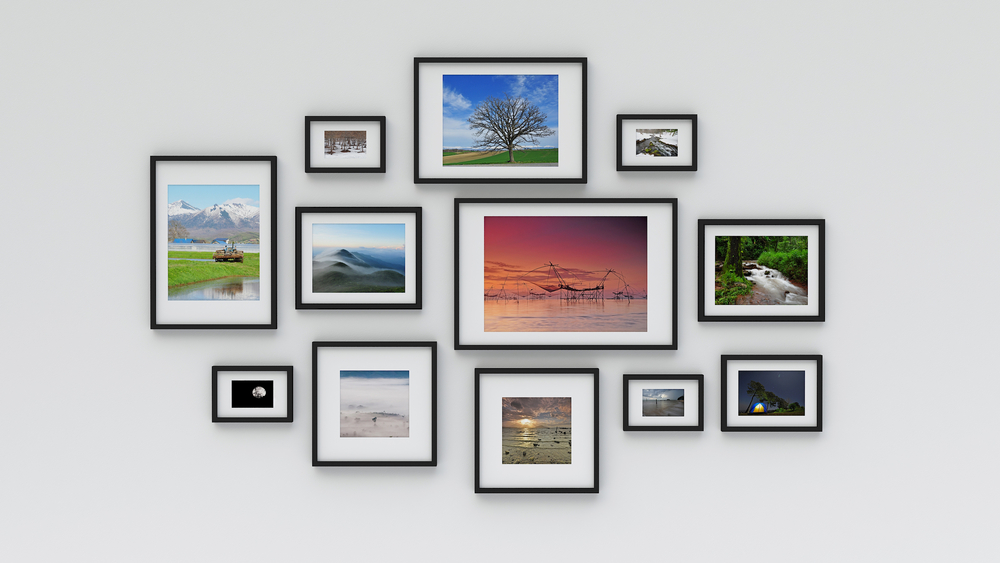 Although a gallery wall requires multiple picture frames you only need to put this together once to create a stunning feature. A gallery wall can be created in your living room, on your stairway or even in your bedroom. You can either choose a variety of picture frames or one frame style but in different sizes. For a simple look, use black photo frames and white mounts to create your gallery wall. 
This is a great opportunity to purchase some cheap picture frames. The focus will be on the pictures/artwork rather than the frames themselves. If you are looking to do something a little different, why not use tape art to create some artwork inside of your frame for an edgier feel to your gallery wall?
Oversized Mounts
Pair a thin black picture frame with a white oversized mount. This will provide a touch of elegance but with an affordable price tag. What you put in the photo frame is up to you but to add even more of a premium look we would suggest a black and white picture inside the frame. This can easily be achieved with a picture frame designer. Position this in your living room, office, bedroom or even your hallway. It will be sure to wow your family and friends when they see it. 
Add Details To Your Picture Frames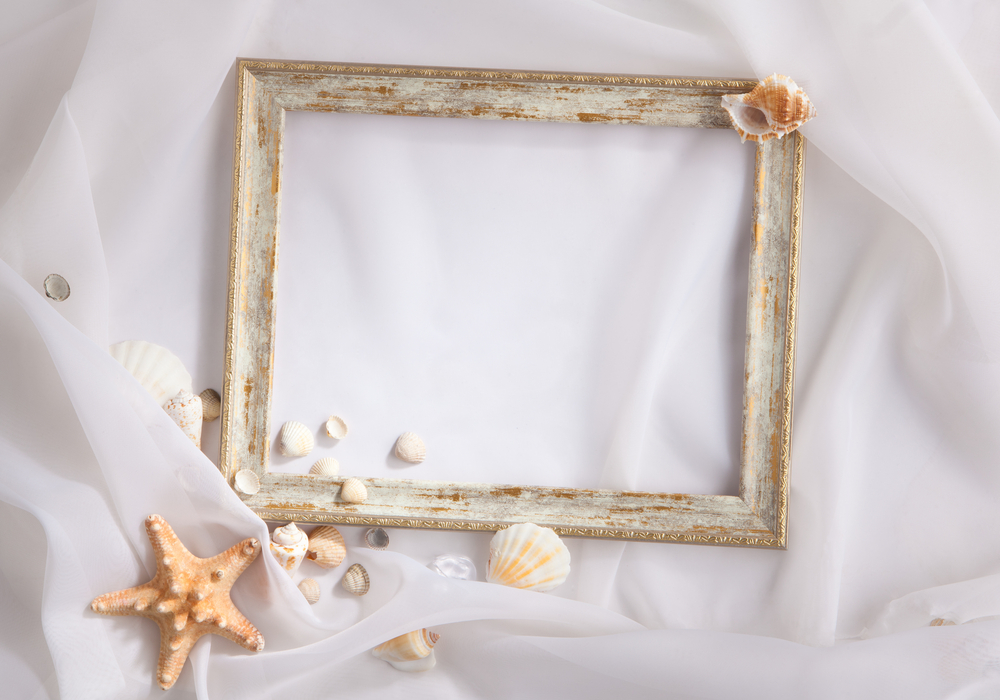 A simple way to decorate your home is to upcycle your old picture frames. You can add a 3D object to the outside of your frame or even wrap the frame in an old comic/wallpaper to give it a new lease of life. For example, if you are framing a picture of you and your family at the beach, why not stick some shells on a simple picture frame? This adds another level of depth to the frame and will look great on a shelf or on your desk. White picture frames can help you achieve this desired look. They are versatile and work well with most interior designs. You can use a cheap picture frame as you will be adding your own touch to the photo frame. 
Affordable Quality Picture Frames
Here at Picture Frames Express, we pride ourselves in making high quality picture frames that are affordable for everyone. Our frames come in a variety of styles and finishes including black, white, natural wooden and aluminium picture frames. Browse our full range of photo frames today!