8 Golden Rules of Interior Design
Looking to develop a great eye for decorating? to have an Instagram-worthy design or simply to create a certain 'feel' within your home? Have a read our 8 of our golden rules for interior design, perfect for putting you in the right mind to make your dream home a reality.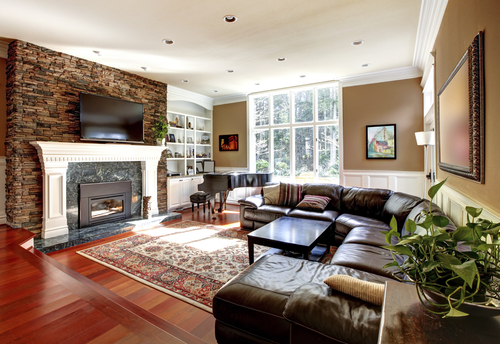 Embrace the Architecture
Not every style fits in every home as rooms come in all shapes sizes and all different details. It's not necessarily about matching your interiors to meet the architecture. But you shouldn't be trying to fit someone else's style into the mould. Instead, find something that suits both you and the space you are working with.
Light It Up
Lamps are the way forward. In interior design gurus photos, you may see complicated, and dramatic use of fresh lighting, however, in day-to-day life lamps, wall and spotlights offer a much more forgiving and softer light for your home.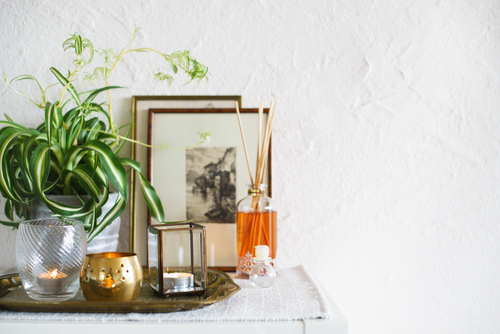 Leave the Gloss in the Magazine.
Leafing through an interior design magazine you're confronted with beautiful, clean cut, highly styled homes which you dream to have. However, when looking to decorate your home we'd say don't get too attached to this look. Homes are meant to be lived in and filled with details that represent you and your character; interiors in the magazines should serve as only as inspiration, or a canvas to work from, after that throw out the rules.
Size matters.
One of the long reining rules of interior design is that you don't put large furniture into a small space. However often putting small things in a small space can often accentuate the fact that it's a small area. Instead, using a large piece of furniture such as a sofa to throw the look of the room and make it look bigger, just remember to keep other pieces small to make the most of the remaining space.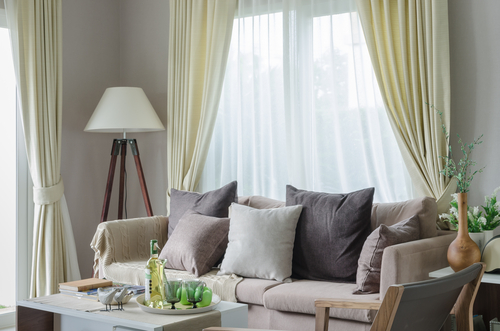 Less is sometimes more.
Often what we find is that people concentrate so much on picking up all the right things (lamp shades, plants, ornaments etc) to fit with the room style they're going for, and forget to think about the space itself and maintaining it. Don't just throw a bunch of items that go together into a room – this creates a more cluttered effect, instead look at the wider picture and buy piece by piece so you don't go overboard.
It'll take time.
Whether it's a budget constraint or simply that your home doesn't feel complete, take a step back and relax, there's no rush. Take your project step by step doing what you can, after that, you'll find things just naturally grow and transform your house as it's lived in- the work will never be 'done'.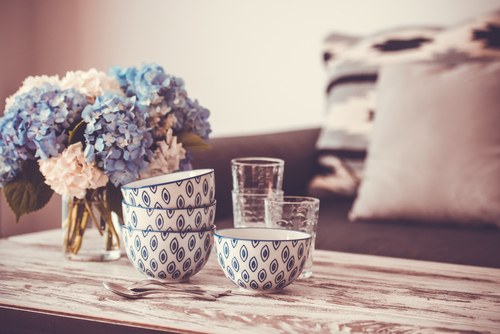 Invest
Often we'll be so set on finishing our homes within a set time that we use the budget we have in that moment rather than think long term. As we said above don't rush. Take the time to find quality pieces that you love in particular for items such as sofas that will be with you for a long time. It'll be a shock to the system at first, but if the quality and your love of the piece is strong enough it will stand the test of time and make your room.
And most importantly of all, have fun with it!
Decorating your home doesn't need to be a serious business, if something doesn't work you mix it up and try it again, styles change and so will your times within your home, your changes in decoration will reflect this.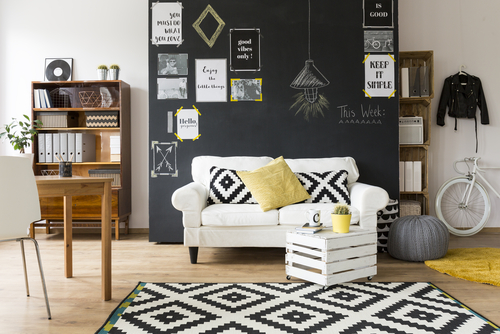 Looking for more interior-inspiration? You can find loads of tips and guides within our interior design blog