The Basics of DSLR Camera Lenses- Basics of Photography Series Part 3
Last month we gave you a guide to the basic settings you should know for operating your cameras. In this month's Basics of Photography Series we are going to give you a basic guide to DSLR Camera Lenses.
We've all been there; whether it's when looking for an item of clothing, new car or even simply a pizza; there's so much choice! It's the same with camera lenses, walking into a camera shop you will be bombarded with lenses of all shapes, sizes and styles. Hopefully this guide will make the prospect of purchasing a camera lens less daunting as well as help you to identify the camera lens you need to broaden your photography.
There are 5 main types of lenses; Standard, Prime, Macro, Wide Angle and Zoom.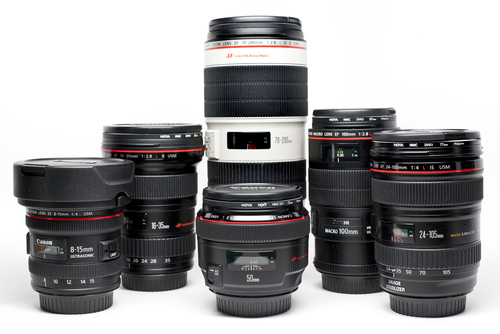 Standard Lens -Focal length 18-55mm
Standard lenses are those which commonly come in starter kits and so is the most widely used. These lenses are great for beginners as they are highly adjustable, have an adequate lens width and the zoom is perfect for when you are starting out.
* Best For Beginners*
Wide Angle Lens – Focal lengths come between 10-20mm
Want to capture as much as you can in one shot? then a wide angle lens may be the one for you! Widths of wide angle camera lenses tend to be 35mm+ resulting in a much wider capture range.
A popular wide angle lens is the Fish Eye which produces distorted 180 degree images- which are great if you want a more abstract approach to your photography.
*Best For Landscape Photographers.*
Macro Lens- Focal Lengths between 50 mm and 100mm; also some 200mm
The undoubtable bug lens, macros lenses are the ones which take the immaculate picture of bugs, flowers and anything else photographers can find but close-up ! Images can be produced in life size and more which means they are also great at capturing portraits etc and help to unearth what you couldn't normally see with the naked eye.
* Best for Close Ups*
Zoom Lens- Focal Lengths range between 55 and 300mm
Great for those of you who love to capture wildlife and sports, Zoom lenses offer the ultimate long distance photography. Zoom lenses typically come in varying but wide range focal lengths which are adjusted by twisting the lens to zoom in. Zoom lenses do take a little practice however the images produced are worth it.
*Best Flexibility/Long Distance*
Prime Lens- Fixed Focal Length
Considered to be the lens which offers the best quality images, prime lenses come with one fixed focal length which means it is up to you as the photographer to reposition to recompose your images. They can be hard to work with however the outcomes can be worth it.
Be sure to carefully consider which focal length to go for though when you go to purchase a prime lens as you will have to work with it.
*Best For Quality*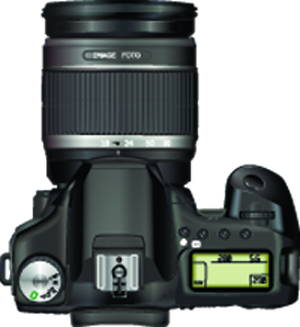 When picking a new lens, identify these things:
Focal Length

– determines how much will fit into the photo- measured in mm. The shorter the length the more than will fit into an image.

Format-

outlines what sensor size the lens will work with.

Lens mount-

Make sure you check the lens mount to see whether the lens will actually fit your camera.

Image Stabilization

– Some lenses have image stabilization which seeks to compensate for blurring from hand movement/shaking whilst capturing a photo.

Aperture

– As introduced in guide to camera settings, aperture determines the amount of light that the lens can gather. (the bigger the f number the less light it will gather – not great for cloudy days).
Lenses are a fundamental factor in the photography you can produce with your camera. Hopefully you now have a basic understanding of what kind of lens you are looking for when visiting a camera store. Don't forget to take a look at Part 2 in our Basic of Photography Series for a guide to DSLR camera settings.
Managed to capture a perfect shot with your new camera lens? Why not enter it into our monthly photography competition!