Top Interior Design Trends for 2022
As the year gears up, there's nothing we look forward to more than looking and predicting which trends which you may see more of during the year ahead. Each year we write what we think homeowners across the world will love and embrace into their home spaces. Check out what interior design trends we predicted for 2021!
So, what's in store for 2022? We checked around the internet and monitored social media trends to try and uncover what we think will be big trends this year. From plant life influence to bold interiors and focus on bathrooms, we think you'll like what we found. If you're thinking about renovating your space, this is a great place to begin to find that inspiration you're looking for.
Bold interiors
The years of muted, neutral colours have made way for joyous more bright and bold interior choices with people opting for bright colour sofas, wallpapers and more! A lot of yellows, greens and blues with even splashes of warmer colours like pinks are making their way onto people's furniture making for an upbeat look guaranteed to put a smile on your face.
Cottagecore
Cottagecore is exactly what it sounds like – a rural cottage inspired theme to your home and living space. This trend grew exponentially in 2021 due to social media such as Instagram and TikTok in particular and shows no sign of slowing down. Encompassing the romantic, rural life with artisan traditional pieces partnered with warm tones that give an overall rustic imperfect aesthetic which even the most urban city homes can incorporate.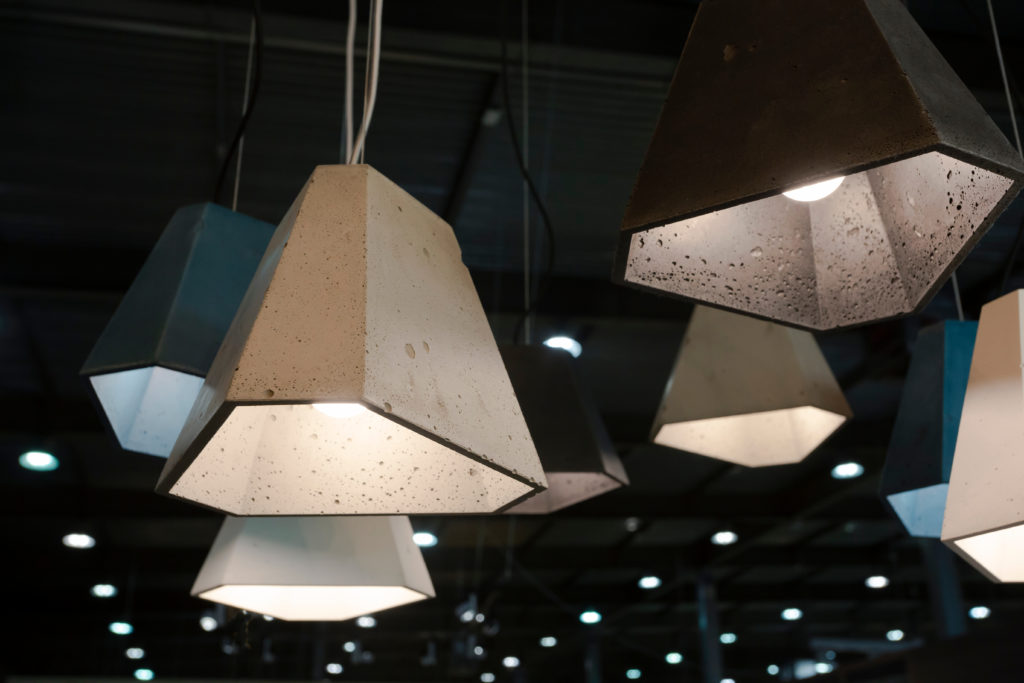 Statement lighting
Mixing art and light for a multifunctional use of an object is genius and that's why we're seeing it on the rise. Statement lighting allows people to light their beautiful homes, while doubling as eye-catching artwork for a focal point. Picking a statement lamp allows you to breathe a new light into your home, literally, and create a whole new space in such a simple way.
Bedroom sanctuary
From upholstered headboards to bringing nature into the bedroom, this year will be all about creating the ultimate sanctuary for resting your head. Looking to add more natural lighting to your room? Wrap around, panoramic windows are a great way to maximize your natural light and connect with nature. Moodier colour choices for your bedroom walls, such as dark greens and navy blues are predicted to become more popular throughout the year, creating a much more inviting and unique space.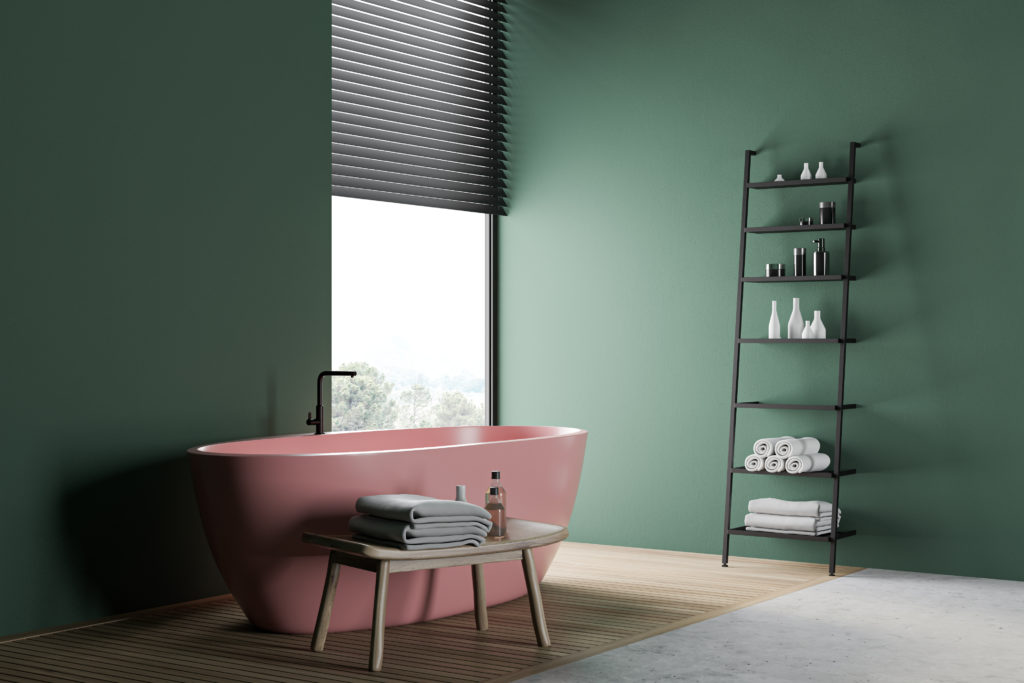 Bathrooms focus
Your bathroom is a great place to unwind and relax, whether that's through a hot bubble bath or a steamy shower; homeowners are looking to improve their bathroom experience from brighter, bolder colours to statement stone pieces and open showers. We've also seen a rise in bathtub and basin replacement with folks opting for colourful ceramic basins, a simple way to make a change to a small space without overwhelming it.
The pandemic influence
With the pandemic still in full swing, homeowners have and are still working on their homes becoming more multifunctional, working on improving and bringing a new sense of comfort to their spaces. Working to bring the outdoors indoors using biophilic design, larger and more open indoors spaces, improved kitchens and bathrooms and a huge increase in study and work areas for those who work from home.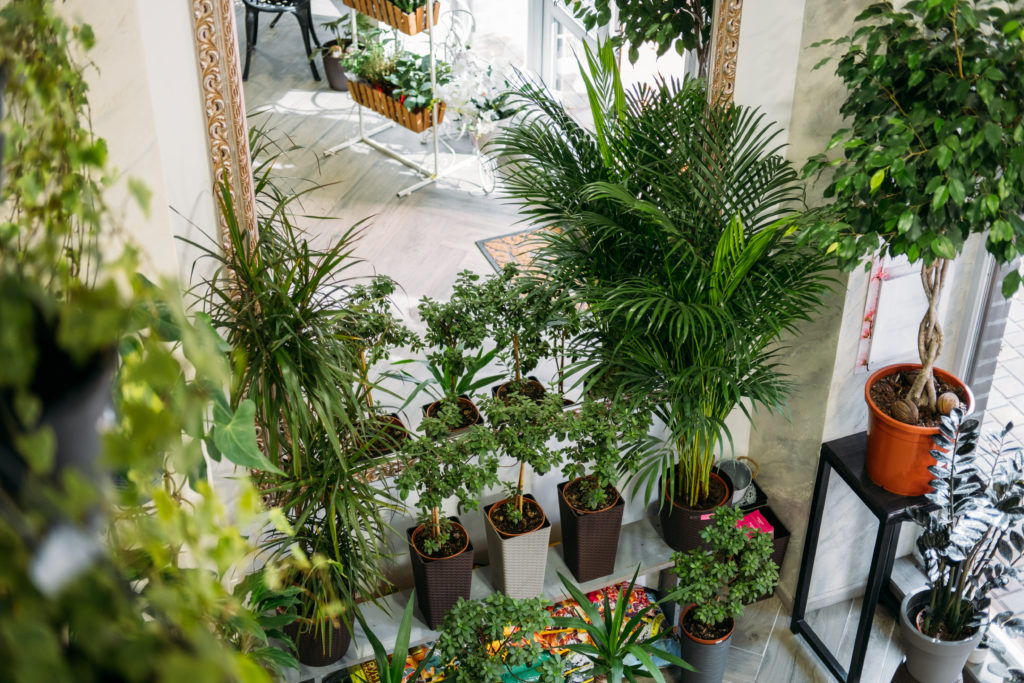 Biophilic design
This year there was a heavy focus on bringing the outdoors inside with people still continuing to stay home and honestly, it shows no signs of slowing down! With natural materials and nature-inspired tones continuing to be popular as we stride into 2022. Biophilia, the human need to connect with nature, has been a huge trend this year with everything relating to house plants, lighting and colour palettes. In fact, last year we released our very own blog on tips to incorporate biophilic designs into your own space!
All the textures and patterns
Experimenting and playing around with textures and patterns is a great way to add depth and personality to a space, such as revamped fabrics like velvets and suedes and large patterned prints. This works especially well when it comes to a statement rug piece where you can have some fun and play around with experimenting.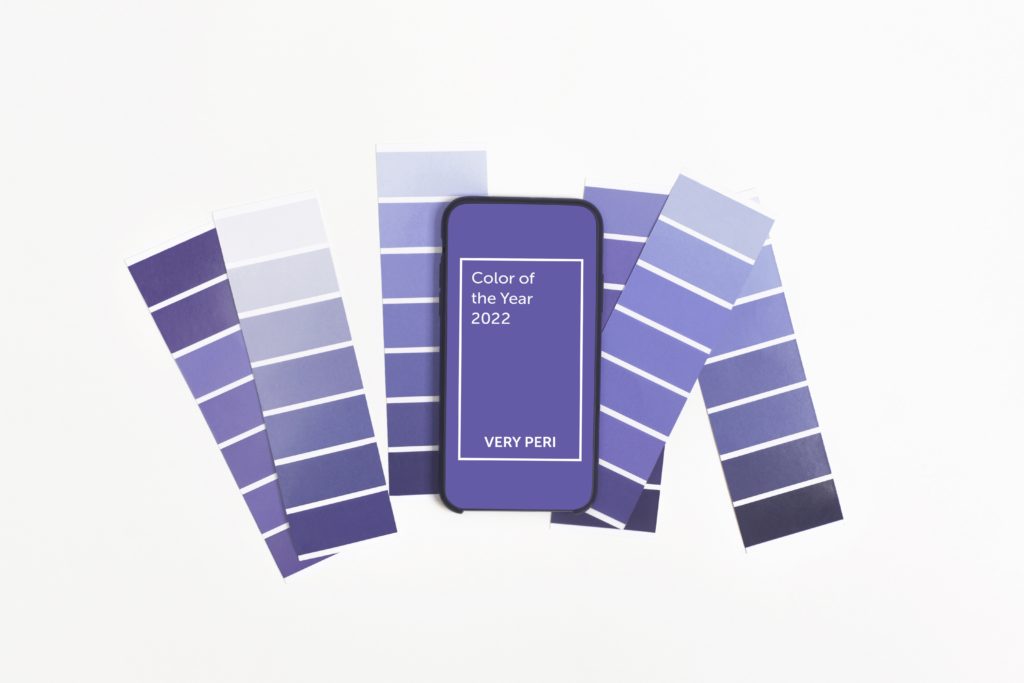 Pantone's 2022 Colour of the Year, "Very Peri"
With Pantone's colour of the year announced, we're expecting to see a rise in 'Very Peri' colour furniture with all the trimmings! This periwinkle blue hue is a beautiful shade and would be a welcome addition to any interior. In particular, this colour is expected to take the world by storm and appear in new furnishings and we can't wait to see the results!
—
Do you plan to make any changes to your home? If so, we would love to see the results! Don't forget to tag @PictureFramesExpress in your post so we can feature you on our social media pages!
Looking for more interior design blogs? We have a whole section dedicated to the very topic.