Picture Mount - Sizing
FRAME DESIGNER and MULTI FRAME
When a picture mount is added to a picture size in Frame designer or Multi frame
the system automatically subtracts 8mm from the picture size width and height,
this is done to ensure the opening in the mount sits just over the size and the
item cannot fall through the opening.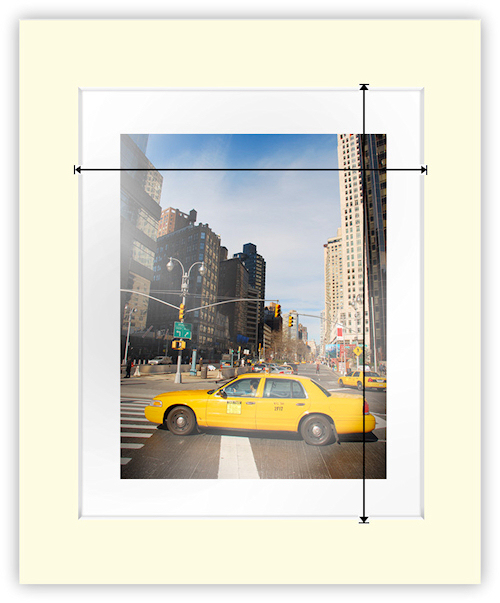 Enlarged view of the reduced size behind the opening in the picture mount.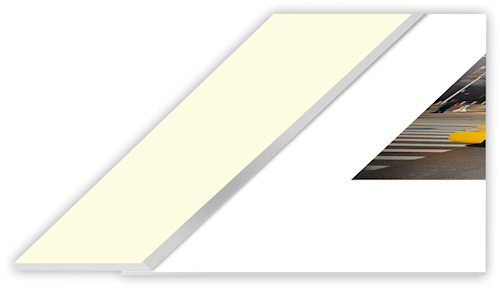 The border widths are then added on to the reduced opening size.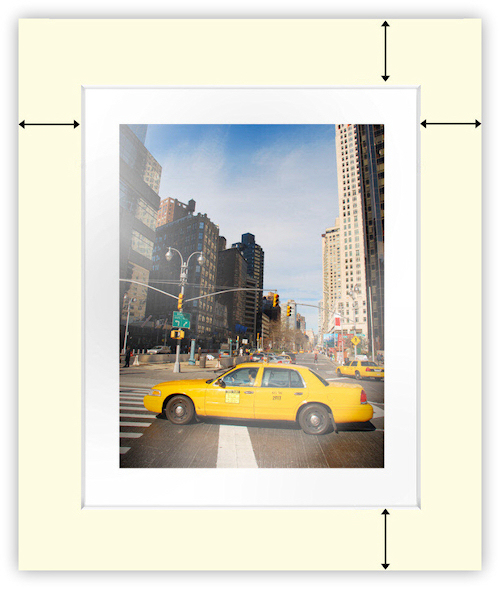 MOUNT DESIGNER
When a picture mount is ordered using Mount designer all sizes are cut exactly as you enter.
Unless you are certain of the opening you require, a good idea is to deduct 8mm from
the size of your item so the opening when cut, sits 4mm over all around your item.
The reason for this is If you have an item that is printed on paper which measures exactly
100mm x 100mm & you enter an opening to be cut into the mount of 100mm x 100mm,
the item will fall through the opening !