Rascal's Rewards - Christmas Competition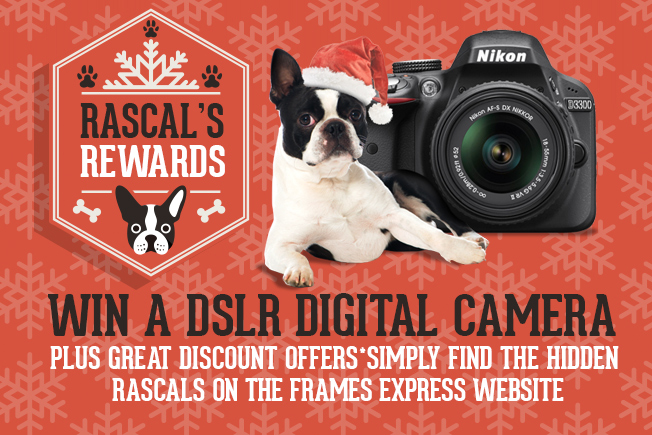 The Story of Rascal
Rascal is celebrating this Christmas by giving out some gifts around the Frames Express site. If you find him feeling nice he may reward you with the chance to win a brand new DSLR camera, but if he's feeling grumpy you'll get nothing! Sometimes you'll also come across voucher codes to get discounts off of your next order with us, so don't forget to keep returning to the site.
How to play
Step 1) Take a look through the website to see if you can find Rascal.
Step 2) Roll your mouse over him to see whether he has any prizes in store for you.
Step 3) If he does, give him a click and you'll be taken straight to our competition entry page. If not, keep on searching…
Please don't forget to read our competition Terms & Conditions before you set off. Entry closes the 6th January 2016.