Join the Debate about Photography Post-Production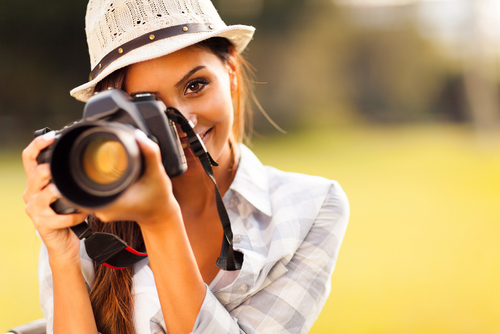 World Press Photo runs an annual competition for photo journalists and documentary photographers. If you haven't heard of the competition, you might recognise one of their past winners:[i] – the naked Vietnamese girl running after a napalm attack; a single demonstrator standing in the way of tanks on Tiananmen Square.
World Press Photo's co-founder Gary Knight, chair of 2014 contest, announced a change in the rules recently, regarding "post-processing of image files", as reported by the British Journal of Photography[ii] in October.
This announcement raised a debate about digital tampering with images and whether it's acceptable in photojournalism, and competitions.
Digital manipulation in competitions
When we announced a winner in our own landscape photography competition recently, one entrant took to Facebook to comment that the winner had used HDR (High Dynamic Range imaging) technology to enhance the appearance of the landscape. HDR is a way of combining lots of different images to make one, super-duper image that has greater depth and contrast.
You could argue post-production or photo enhancement puts amateurs at an even greater disadvantage than usual in competition with professionals, because they don't know how to digitally enhance or manipulate an image, or perhaps don't have the expensive HDR equipment.
Existing photography production techniques
On the other hand, let's not pretend that photography manipulation was invented with digital photography. Using digital manipulation to add light and shade – i.e. enhance the light and shade of a photo and add contrast, is as old as the art of photography itself and was achievable in the dark room with toner. And many amateurs know the basics of digital enhancement, these days too.
HDR is arguably only toning. The World Press Photo competition change in rules was brought about because of a competition winner accused of digital manipulation. An investigation into the JPEG revealed that there was no composite image alteration; i.e. the subject of the photo wasn't fake but the appearance of it was manipulated. When you consider that this is a photojournalism competition, perhaps it was decided that the factual content of the photo was more important than any digital enhancing.
Is digital enhancement right or wrong in a competiton?
We'd love to know what you think of this -if you're an amateur, or a professional photographer.
Isn't it just the same as an artist or a writer using their artistic or poetic license? Tell us on Facebook, Google+ or Twitter.
---