Fit an item - Picture frame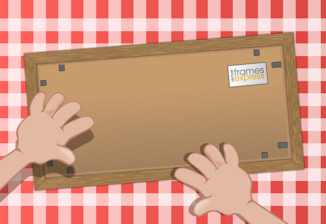 Lay your frame face down onto a clean, flat surface.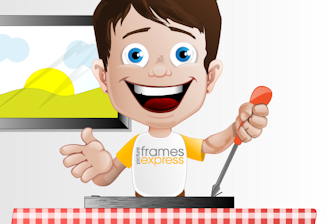 Using a flat head screwdriver, very carefully lift the tabs to release the backing out of the frame, these tabs are usually very strong but do not try to bend them to far back to minimise the risk of weakening or snapping them.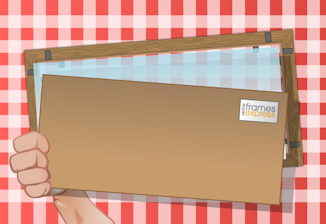 You should now be able to lift the MDF backing out of the frame,
do so and place it to the side for the moment.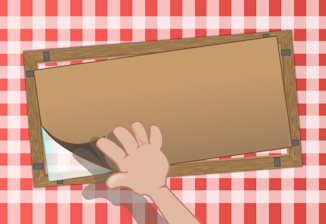 You can now remove the glazing from the frame, please remember the glazing always has
two protective covers on and these need to be removed from both sides, it is vacuumed packed on and can sometimes be tricky to see; if you dig your nail into the corner it will be revealed!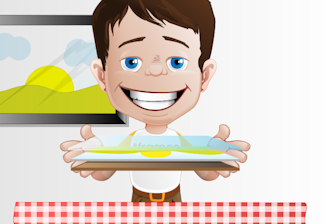 With the protective covers removed from the Plexiglas, place the item you are framing in between the MDF backing and the Plexiglas, be careful to keep at least the inside of the Plexiglas nice and clean, as you can always clean the outside afterwards.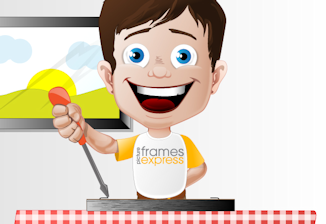 Carefully lower the glazing, item and backing back into the frame, and then use the screwdriver to bend the tabs back against the backing board to secure everything inside the frame.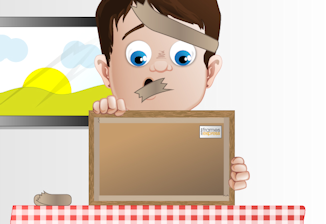 We do always advise to 'seal' the frame up by using brown tape around the back edge, on larger frames it really is required as it gives the overall construction rigidity and also makes sure moisture, dust and creepy crawlies cannot get in !