Multi Frame - Mount only
To provide a quote we require a detailed diagram that includes all EXACT
dimensions for manufacture (not the picture sizes).
The quickest and easiest way to do this is for you to draw a diagram on
paper and either scan or take a photograph of it and email it to us.
Example Diagram.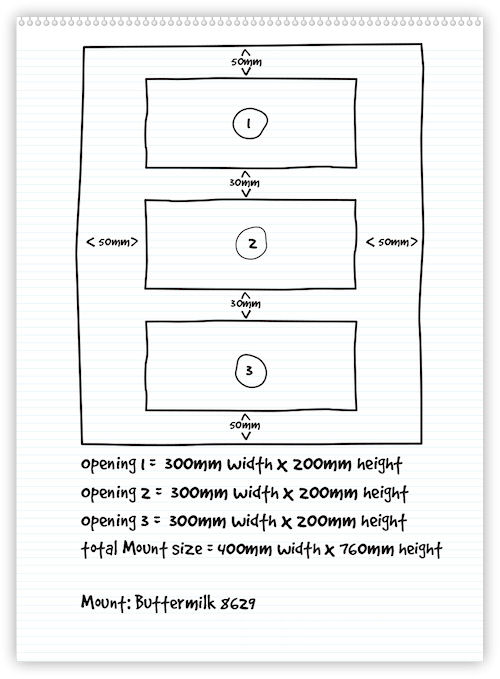 On the diagram be sure to include.
1 – The EXACT size of each aperture in MM (not the picture sizes)
2 – The border widths all around in MM
3 – The border width in between each aperture (20mm minimum)
4 – The total size of the mount in MM
5 – The mount code and description
In the email be sure to include.
1 – Your name
2 – The full delivery address
3 – A contact telephone number for delivery
We then follow the diagram exactly for quotation and manufacture.
Please note there is a minimum order value of £15.00
with delivery and VAT the total minimum order value is £ 25.19